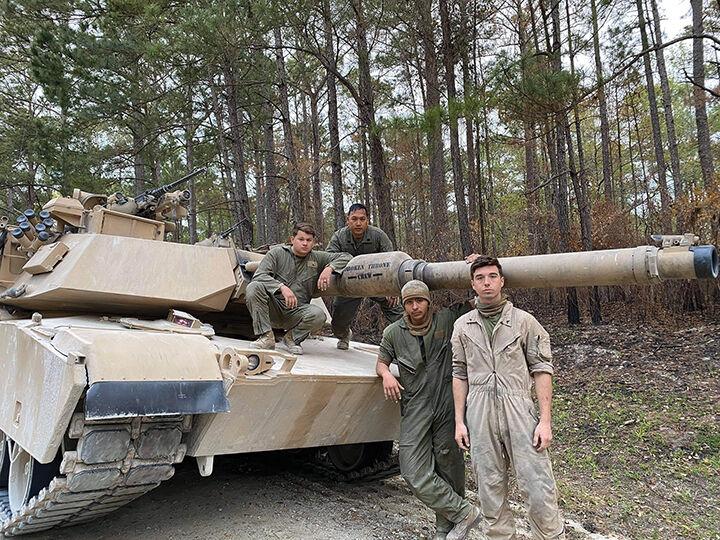 For Pikeville's Broken Throne Brewery, a connection to a friend in the military led to a new beer and a unique opportunity.
Earlier this year, two military vehicles with the U.S. Marine Corps were named after the Broken Throne Brewery, including a M1A1 Battle Tank and a M88A2 Heavy Equipment Recovery Combat Utility Lift Evacuation (HERCULES). The two vehicles were called "Broken Throne Crew."
Chase Rogers, one of the five owners of Broken Throne Brewery, said that the opportunity came when one of his friends, Master Sgt. Robert J. Ray, platoon commander for the Armament Repair Platoon, reached out to him about requesting a Broken Throne T-shirt. Rogers sent Ray a couple shirts from the brewery, some stickers and a hat.
"Next thing I know, he says, 'Is it cool if we name some of our vehicles after the brewery with your permission?' I said, 'Absolutely,'" Rogers said. "He sent me pictures and I thought, 'Wow, I never expected anything like that.'"
Rogers said that they were honored by the opportunity because they have always held a deep respect for the military. He said that there was an artist within the platoon who designed the name and helped trace it onto the vehicles. When he and other owners of the brewery saw photos of the design on the vehicles, he said that he and the others were "floored."
"I don't know exactly how they did it, but it looks phenomenal," Rogers said. "We were all just completely floored by it. We couldn't believe it."
To show their appreciation, Rogers said that they created a beer to sell at the brewery in honor of the platoon, called Armament Repair Platoon, or ARP. Rogers described the beer as a "double IPA, West Coast-style."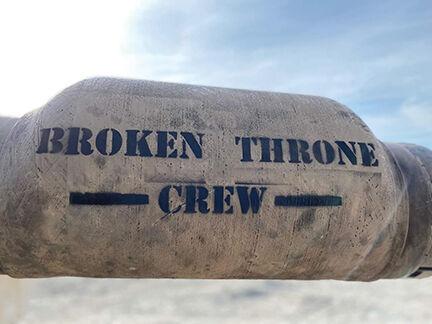 When the brewery wanted to unveil the new beer, though, the COVID-19 pandemic started and the brewery, like all other breweries across the state, was ordered to close due to COVID-19 precautions. Therefore, Broken Throne Brewery waited to release the beer until Veterans Day this month as a way to show gratitude for veterans, the military and the platoon for their unique opportunity.
Rogers said that he and the other owners of Broken Throne Brewery feel honored for their brewery being chosen as the name of two military vehicles.
"I can't put it into words," Rogers said. "We're just really honored."