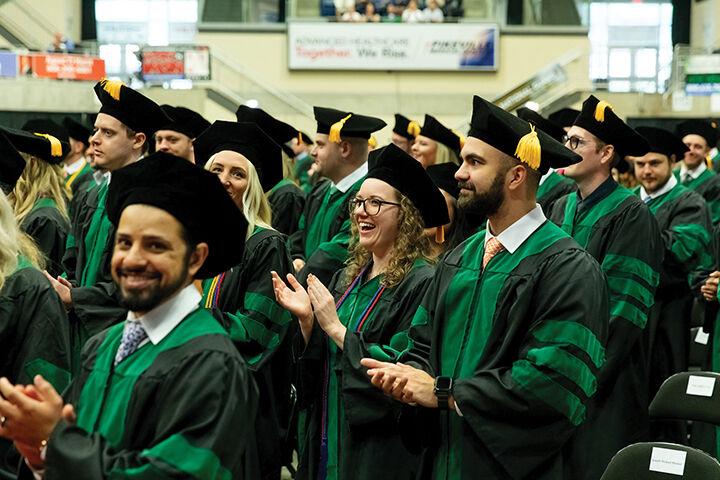 More than 400 University of Pikeville (UPike) students celebrated their achievements by earning their degrees during the spring commencement ceremonies for undergraduate, graduate and health professions on May 7, at the Appalachian Wireless Arena. Graduates and families were able to attend the in-person ceremonies or watch virtually via livestream.
The 22nd commencement of the Kentucky College of Osteopathic Medicine (KYCOM) and, for the third time, the Kentucky College of Optometry (KYCO) recognized a large group of physicians and optometric servants.
Dean of KYCOM Joe Kingery, D.O., MBA, FACOFP, FAAFP, expressed his honor in adding 128 new graduates to the medical school.
"Class of 2022, you have committed yourself and are exceptionally well prepared to make the world healthier and better for our fellow human beings," said Kingery. "I encourage you to take your hard-earned D.O. degree and go into the world and do great things."
Michael Bacigalupi, O.D., M.S., FAAO, FNAP, dean of KYCO, was proud to recognize the 58 individuals becoming doctors of optometry.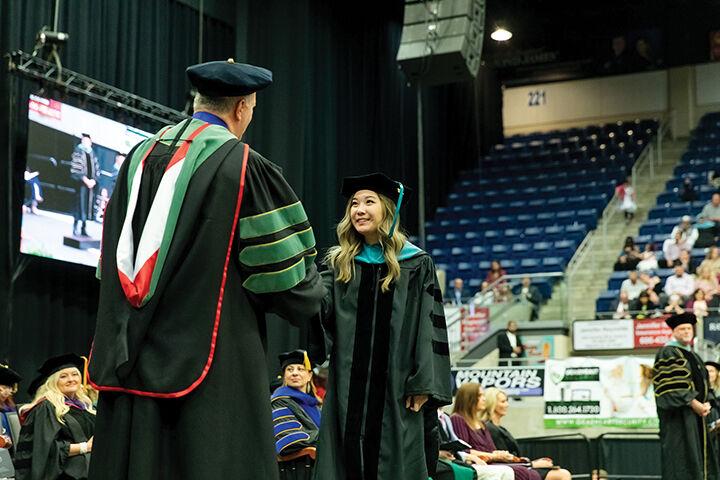 "I am confident that these students have mastered the knowledge, skills and abilities to protect and serve the eye care needs of their patients during their four years at KYCO," said Bacigalupi. "Be brave and be bold, but never lose compassion for your patients. I know that I
speak for all of the KYCO faculty when I say how proud we are to see this group of men and
women go forth to become successful optometrists."
During the undergraduate ceremony, UPike President Burton J. Webb, Ph.D., extended congratulations on behalf of the university as the students begin the next exciting chapter of their lives.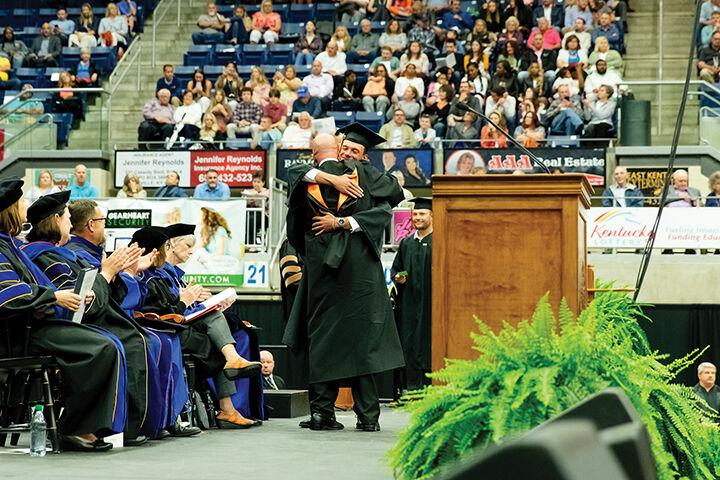 "Let me be among the first to congratulate each of you on completing a college degree," said Webb. "By the end of your careers, most of you will work in industries that have not yet been invented, and some of you will create those industries. A University of Pikeville education prepares you for more than your first job; we take the long view and have filled you up with knowledge from a wide variety of disciplines."
Additionally, graduate Preston Poag, ('21) MBA ('22), was announced as the winner of the inaugural Rubicon Waste Innovation Challenge for his RecyclePod proposal demonstrating an innovative approach to eliminating waste in Pikeville and beyond.
For more ceremony information, visit, UPike.edu/commencement.