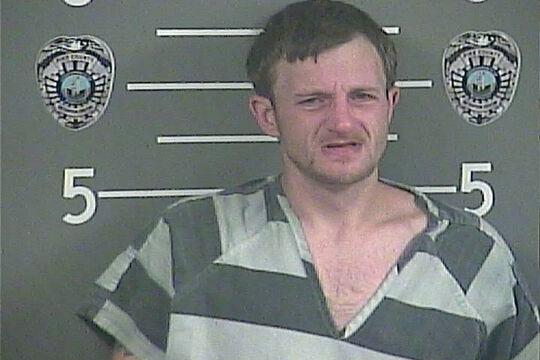 A Pikeville man was arrested on several charges recently after he allegedly was spotted breaking into cars in a Coal Run restaurant's parking lot and then was found in possession of a key to a new vehicle from a nearby automobile sales lot.
According to court documents, on Dec. 29, Coal Run Public Safety Officer Nick Hamilton called Coal Run Police Officer David Gooslin and told Gooslin that the owner of Mi San Felipe told him that an individual, later identified as Joseph Huffman, 38, of Harolds Branch Road, had been attempting, and had accomplished, opening various car doors in the parking lot of the restaurant.
Hamilton told Gooslin that Huffman had moved on to the parking lot of Little Caesar's, according to the arrest citation.
Gooslin, the citation said, caught up with Huffman behind the Fast Change Oil Service business. Huffman, according to the citation, told the office he had walked through the Walters Mazda Mitsubishi lot approximately 15 minutes before the officer's arrival, attempting to find a ride to his mom's house.
Huffman, the citation said, kept attempting to stick his hand in his right pants pocket and Gooslin obtained permission to search him. During the search, Gooslin wrote, he found a box cutter, a key to a 2021 Mazda CX-9 from Walters, as well as a machete which was in the leg of Huffman's pants leg.
Huffman was lodged in the Pike County Detention Center on charges of second-degree criminal trespassing and theft.