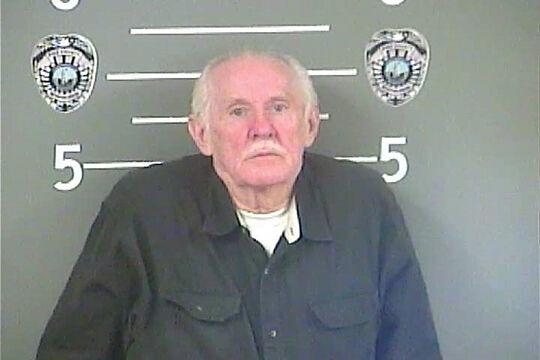 A U.S. District Judge last week ordered that an elderly Pike County man convicted of distributing oxycodone will continue to serve his 10-year sentence despite the threat of COVID-19.
According to court documents, on July 1, U.S. Dist. Judge Karen K. Caldwell denied a motion filed on behalf of Bobby Roy Justice, 72, of Dandridge, Tennessee, formerly of Pike County, asking for "compassionate release" in light of the pandemic — the second such motion Justice has filed.
Justice pleaded guilty in 2018 to a charge of conspiring to distribute oxycodone related to a conspiracy prosecutors said ran from 2009 through Justice's arrest at Dorton in 2014. During the traffic stop, Justice was found with more than 500 pills and oxycodone powder, which, prosecutors said, was the equivalent of about 300 additional pills.
For the period of five years, prosecutors said, Justice brought more than 96,000 pills of oxycodone to the area from pill mills, some of which were located in Florida.
Caldwell, in 2018, sentenced Justice to serve 10 years, taking into account Justice's health and his ability to pay fines. Justice is currently incarcerated, court documents show, at the Federal Medical Center in Butner, North Carolina, and is expected to be released in 2026.
In his motion asking for release, court documents show, Justice argued that multiple medical conditions put him at greater risk of serious illness or death from COVID-19, and that his immune system is compromised due to treatments he receives.
Prosecutors, Caldwell wrote in her order, produced evidence that there are no current cases of COVID-19 at FMC Butner.
"In addition, the government has produced evidence that the BOP offered Justice the COVID-19 vaccine, but he refused it," Caldwell wrote. "There is no evidence that he has been advised that any medical condition would prevent him from taking the vaccine. The Court cannot find that any risks that Justice has due to COVID-19 are extraordinary and compelling circumstances when the vaccine against that disease has been offered to him, but he has refused to take it."
Granting Justice's request, she wrote, would discourage prisoners from accepting the vaccine, increasing the COVID-19 risks in prison.
Caldwell wrote that it is not "appropriate to order (Justice's) release at this time."