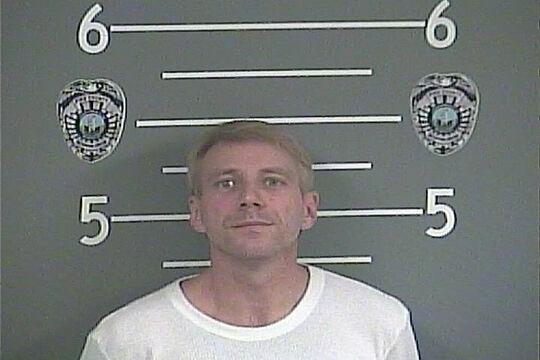 A Pikeville man was arrested on several charges this week after Kentucky State Police said they found quantities of methamphetamine and heroin, among other drugs and paraphernalia, during a traffic stop.
According to an arrest citation by Kentucky State Police Trooper Daniel Saylor, he and another trooper observed Franklin R. Compton, 49, of Red Creek Road, driving a car on U.S. 460. Compton, the trooper wrote, was known to be driving on a suspended license and Saylor and other KSP officers have "received countless complaints over the last several months that (Compton) has been involved in drug trafficking from his residence on Red Creek."
Compton told the trooper there were no illegal substances in the vehicle and exited and granted permission for troopers to search.
Saylor wrote that, during the search, he found a baggie containing an estimated half an ounce of a crystal rock-like substance consistent with methamphetamine. In the trunk, Saylor wrote, officers found a small case which contained several baggies containing suspected methamphetamine, packaged in half ounce baggies. A total of an estimated 4 ounces, or quarter pound, of the drug was found, Saylor wrote, along with a smaller dark substance suspected to be a gram of heroin.
The citation said the troopers also found 9 grams of marijuana and digital scales used for measuring narcotics. Compton, the citation said, was found to be in possession of an estimated total of $4,150 cash in several small bills.
The packaging of the narcotics, along with scales and cash are all indicators of trafficking of an illegal substance, Saylor wrote.
Compton was lodged in the Pike County Detention Center on charges of first-degree trafficking in a controlled substance (methamphetamine), first-offense trafficking in a controlled substance (heroin), trafficking in marijuana, possession of drug paraphernalia, third-degree possession of a controlled substance, first-degree possession of a controlled substance (heroin), first-degree possession of a controlled substance (methamphetamine), violating probation, driving on a DUI-suspended license and a traffic charge.