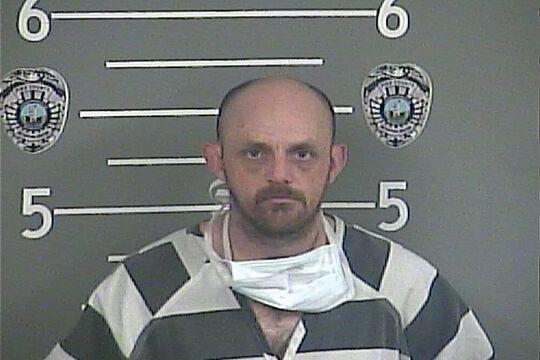 A Shelbiana man was arrested this week after Kentucky State Police said a traffic stop led them to find evidence of methamphetamine trafficking.
According to court documents, KSP Trooper Christopher Tyree was on routine patrol in the Millard area of U.S. 460 when he saw a 1985 Chrysler Fifth Avenue make a left-hand turn onto Powells Creek Road without using a turn signal.
Tyree, the citation said, conducted a traffic stop on the vehicle and contacted the driver, Terry Wayne Keene, 35, of Kendrick Road, Shelbiana, who Tyree noted appeared talkative and nervous. Keene, the citation said, then asked to get out of the vehicle and pop the hood, telling the trooper he needed to boost the battery.
Tyree wrote that he allowed Keene to do so, and asked Keene if there was anything illegal in the vehicle. The citation said Keene said there wasn't and gave permission for the trooper to search the vehicle. Before Tyree could search, however, Keene told him there may be a pipe used for smoking methamphetamine under the driver's seat.
The citation said that during the search, Tyree said he found a nylon bag under the hood of the vehicle which was found to contain drug paraphernalia, a substance believed to be marijuana, various baggies containing a "clear glass substance," believed to be methamphetamine, as well as other bags containing various controlled substances.
Tyree wrote that Keene was unable to successfully complete field sobriety tests and was transported to Pikeville Medical Center, where he refused to take a blood test.
Keene was then lodged in the Pike County Detention Center on charges of first-degree trafficking in a controlled substance (methamphetamine), DUI, possession of drug paraphernalia, possession of marijuana, third-degree possession of a controlled substance and possession of a prescription drug not in a proper container.