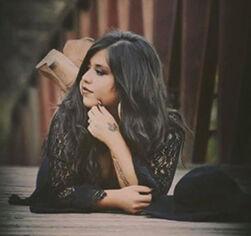 The Pike County Public Library is set to host a local author's book signing later this month.
Local author Hailey Maquel West, of Pikeville, will sign copies of her newest book, "Kentucky River," from 1 p.m. to 3 p.m. on July 28 in the main lobby of the Pike County Public Library, which is located at 126 Lee Avenue. "Kentucky River," which is West's second published book, is a fictional story based on historical events and coal mining stories in the mountains of Eastern Kentucky.
Her first published book, which was called "The Desert Echo," was a Western-themed book launched on Amazon that she wrote after taking inspiration from a trip to California, as well as the Old West. She published "The Desert Echo" when she was 18 years old with the help of her English teacher.
According to the Pike County Public Library, West describes herself as "a dreamer, horse lover and old soul all the way round," and she decided to pursue writing as her career when she was in the eighth grade.
During her upcoming book signing, West will be selling copies of "Kentucky River" at the signing for $10 each. The public is encouraged to stop by, meet with West and pick up copies of her book. For more information, call the Pike County Public Library at, (606)437-6001.