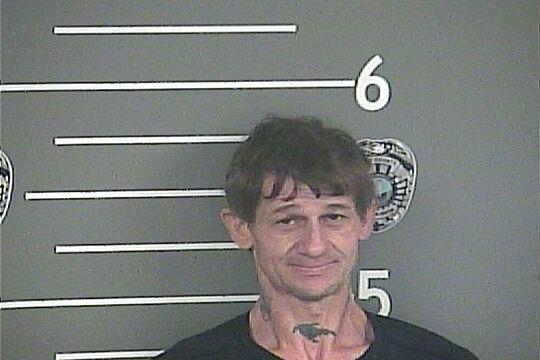 A Pikeville man was arrested this week on charges including impersonating an officer after he allegedly threatened a detective at the Pikeville Police Department after telling police he was a Michigan State Police trooper.
According to court documents, on Nov. 24, Danny D. Jenkins, 51, of Redale Road, Pikeville, went to the Pikeville Police Department in an attempt to make contact with an officer.
The arrest citation said Jenkins informed Det. Bruce Collins that he was a trooper with the Michigan State Police and had sensitive information for the detective. Jenkins, the citation said, proceeded to inform Collins of several well-known criminal cases. Jenkins, the citation said, was unable to provide any proof that he was a law enforcement officer.
Collins, the citation said, approached Jenkins and asked if Jenkins had any weapons on his person, to which Jenkins responded, "I am the weapon," while coming at Collins in an aggressive stance. Jenkins, the citation said, began yelling that he couldn't go back to jail.
A subsequent search of Jenkins' person, the citation said, revealed that he was in possession of a knife.
Jenkins was lodged in the Pike County Detention Center on charges of third-degree terroristic threatening and impersonating a peace officer.