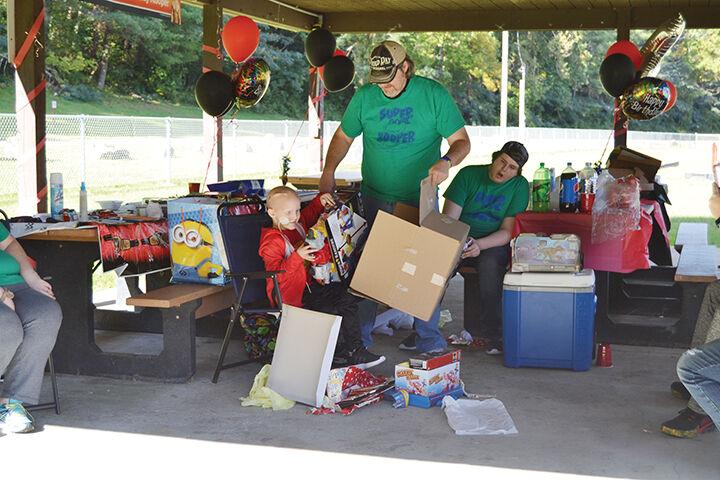 First responders from across the area help make a young boy's birthday special Oct. 3 in the Millard community of Pike County.
In honor of Kooper Coleman's birthday, first responder agencies from across the county gathered to give him a special memory.
"Kooper was diagnosed with cancer on Feb. 19 of this year," Kevin Coleman, Kooper's dad said. "Since then, he's had surgery, 30 Radiation treatments, four chemo treatments with two more to go."
Kooper likes police and fire departments, so several agencies decided to have a birthday parade for Kooper at Fishtrap Dam Saturday.
Several fire departments participated, as did Kentucky State Police and the Pikeville Police Department.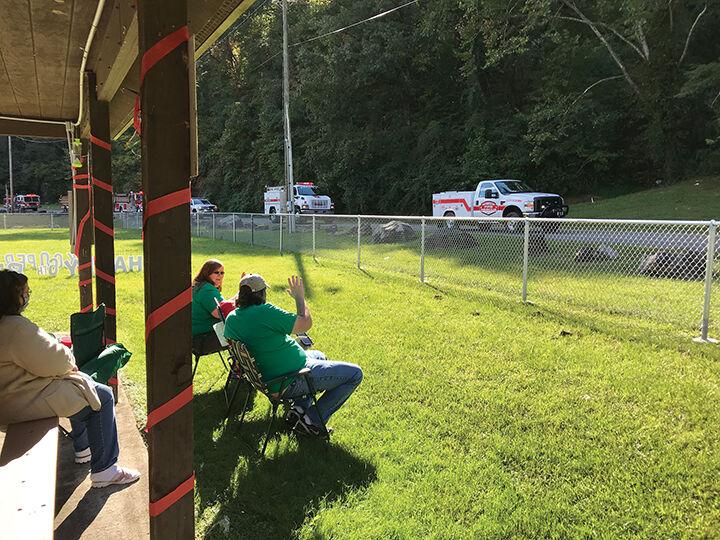 "Kooper's birthday is actually on Oct. 14," Kevin Coleman said. "But he's going to be undergoing treatment so we're celebrating a little early.
Kooper's family appreciated the turnout by the various agencies.
"This is really wonderful," Kevin Coleman said.
To follow Kooper's progress, check out his Facebook page "Super Kooper."