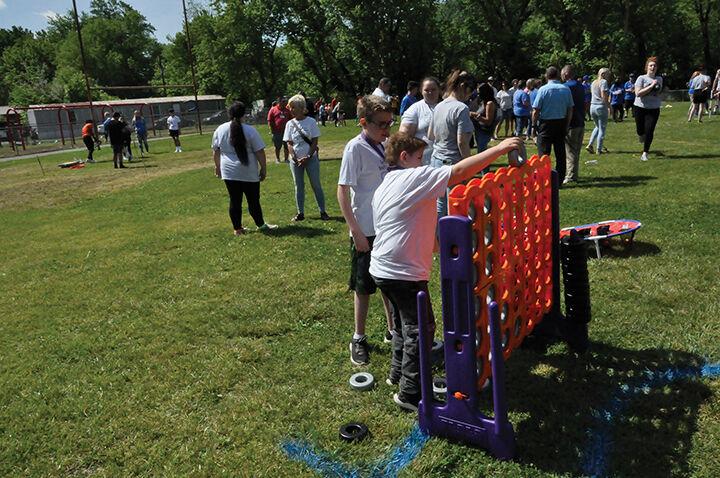 Pike County Schools and Pikeville Independent Schools students wearing colored team school T-shirts speckled the field behind North Point Academy, May 5. Students in the special needs' education programs from K-12 participated in Pike County School's version of the 'Special Olympics'.  
There were nearly 150 special needs students in attendance, competing in the games with smiling faces. Music filled the air and there was dancing, and lots of pizza and ice cream for consumption.
JAG Instructor Rick Branham and the JAG Program (Jobs for America's Graduates) students set up and helped run the games.
Fifteen students from each high school JAG Program participated as a community service.
"This is my first year doing this," Branham said. "The kids are really excited and I'm proud of what JAG is doing here."
Sharon Moore, director of the Special Education Program has served as coordinator of the games for the last 10 years.
"It's always a good time for the kids," she said. "We have parents here, lots of aids, the pizza is donated, and the weather is perfect, it's a great day for it."
Pike Schools Superintendent Reed Adkins said the students enjoy the program.
"It's just a joy to watch the kids enjoy themselves and this will be their biggest day of the year," he said. "We didn't get to have this event for the kids last two years due to COVID, so I'm glad we can do this for our kids. They deserve it."