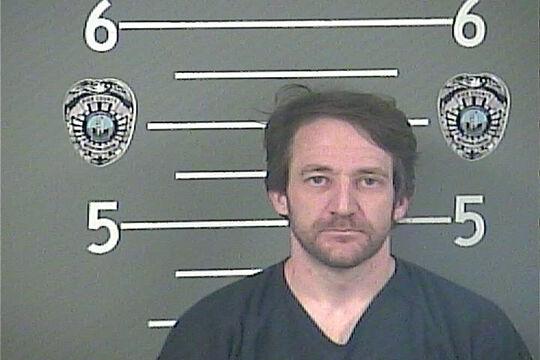 A Pike County man arrested over the weekend in Floyd County in connection with an auto theft case is already awaiting sentencing in connection with a spree of 2019 Pike County criminal cases.
According to a statement from Floyd County Sheriff John Hunt's office, on Jan. 16, deputies, acting on an anonymous tip, located and recovered a 2020 KIA at the Alpike Motel in Ivel which had been reported stolen from the Lexington area.
The statement said that officers arrested Seth T. Scott, 38, who has listed addresses in Morehead and Nightingale Lane, Pikeville, on a charge of receiving stolen property more than $10,000. According to the statement from the sheriff's office, Scott had several active warrants at the time of his arrest.
According to court documents, Scott is scheduled to be sentenced in July in connection with at least five different felony cases in Pike County to which he pleaded guilty in June, and for which he faces a total sentence of 15 years in prison recommended by Pike Commonwealth's Attorney Bill Slone's office.
Court documents show the charges range from possession of methamphetamine and opiates to burglary, theft, carrying a concealed deadly weapon and fleeing or evading police.
According to a motion filed by Slone on Jan. 12, after entering the guilty plea in June, Scott's sentencing was set for more than a year later to allow Scott to enter a long-term rehabilitation center. Court documents show Scott's bond in the cases was amended to add the non-financial condition that he enroll in and complete drug rehabilitation at Shepherd's Shelter and Ross Rehab in Mount Sterling.
Scott, according to Slone's motion, recently left the rehabilitation center without completing the program and without permission of the court and Slone had asked that Scott's bond be revoked.
Scott was lodged in the Floyd County Detention Center on Jan. 16 on the receiving stolen property charge and is expected to appear in Pike Circuit Court at a future date in connection with the pending criminal cases.