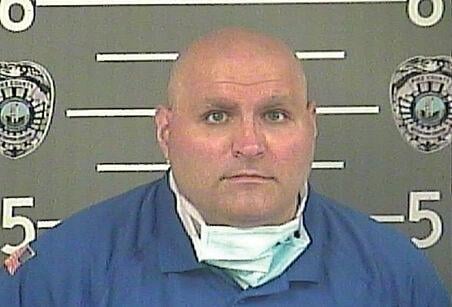 A Pikeville man was arrested Oct. 9 on federal charges of producing, distributing and possessing child pornography.
According to court documents, on Oct. 9, Robert Preston, 37, of Lick Branch Road, Shelbiana, was booked into the Pike County Detention Center on a federal magistrate action charging him with the three crimes.
According to an affidavit filed in the case by an FBI special agent, in December, the FBI's office covering Eastern Kentucky received a lead from its Baltimore office reporting that, in October, 2019, the agency had received a request for assistance from the Frederick County Sheriff's Office in Maryland.
The sheriff's office, the affidavit said, had arrested an individual who had traveled from West Virginia to Frederick County to have sex with an individual he believed to be a minor, but who was actually an undercover officer.
The ensuing investigation, the affidavit said, found that the individual had been having conversations via Snapchat with a minor girl, who, upon interview, disclosed to officers she had text communications with another subject she knew as "Robert."
The girl, the affidavit said, told a forensic interviewer that she began communicating with the individual, later identified as Preston, around the beginning of August 2016. The girl told the interviewer that, during the time of their communication, she had sent Preston nude pictures and sexually explicit videos of herself because he kept asking for them and he threatened her, according to the affidavit.
The girl, the affidavit said, told the interviewer she believed she was 13 when she started communicating with Preston.
The affidavit said the girl told the interviewer that, if she refused to send the material he requested, Preston would become very angry and threatened to post pictures she had sent him, tell her parents and call her house.
The affidavit said Preston also conducted video chats with the girl, during which he directed that she perform sexually explicit acts. According to the affidavit, after the girl would do as she was instructed, Preston would, "be nice, say thank you, and tell her that he really loved her." The girl, the affidavit said, told investigators that Preston would become enraged if she refused to share her location with him.
Further investigation by the FBI, the affidavit said, connected Preston to suspect email and social media accounts.
Preston had an initial appearance in U.S. District Court in Pikeville on Oct. 9 and is scheduled for a detention hearing on Oct. 14.