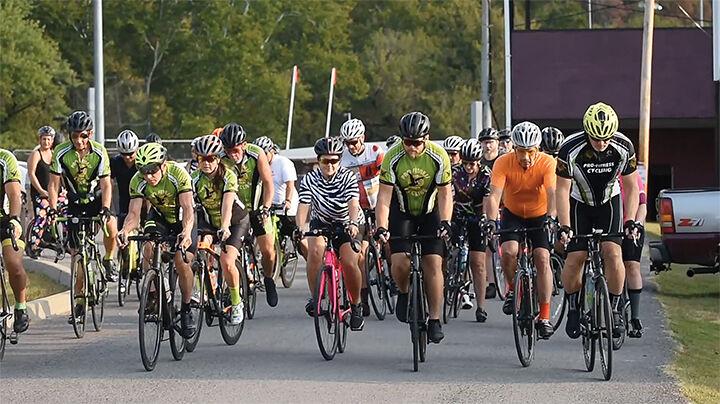 The City of Pikeville is continuing to make progress on its ongoing bikeways project, a project to create a designated road space for bikers in the city.
During a meeting on Nov. 23, the Pikeville City Commission approved an amendment to its agreement with the Kentucky Transportation Cabinet, adding the construction phase of the project and extending the contract end date for the project to Dec. 31, 2021 — the date by which the city plans to complete construction.
Pikeville City Manager Philip Elswick said that this amendment to the contract allowed the City of Pikeville to issue a notice to its contractor for the project, Jigsaw Enterprises, LLC, to begin construction.
"In the mountains, we don't have the right of way to create a dedicated bike lane so what this project will be is mostly signage, striping on the road to alert drivers to bicyclers' presence (and) to educate them that they are on the road," Elswick said. "In addition to that, we will have a number of bike shelters, a number of bike service stations and ventures throughout the city that are dedicated to the bike project as well."
Elswick said that the project has been in the design phase for some time and that the bikeways will cover a large portion of the city's roads when the project is completed.
The agreement with the Kentucky Transportation Cabinet initially only set aside design funding for the project, and this recent new approval by the Pikeville City Commission has amended the contract in order to have the state set aside funding for construction of the project. The total estimate for the construction is $473,750. Elswick said that the state will grant the city $379,000, and the city will match the remaining $94,750.
Elswick said that biking, trails and other recreational opportunities were identified as being very important during the city's recent comprehensive planning, and this project will help address, at least in part, the community's desire for various recreational opportunities.
"As Pikeville Medical Center and the University of Pikeville continue growing, there are several positive impacts on the community," Elswick said. "One of those impacts is a community more focused on heathy lifestyles than we have had in the past, perhaps. It seems that each year we see more people walking, running, and bicycling throughout the city. As a result, the commission is committed to providing for their safety and providing more opportunities for recreation."