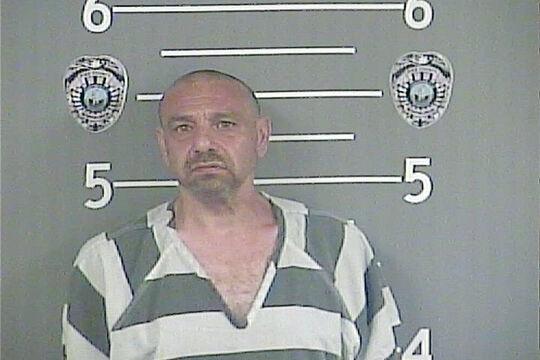 A Pikeville man was arrested on charges including endangering the welfare of a minor after officers with the Pikeville Police Department were dispatched to his residence to do a welfare check on his daughter.
According to an arrest citation written by PPD Sgt. Billy Ratliff, the department received a complaint reporting that Anthony Michael Conrad, 48, of Jay Street, may be neglecting his seven-year-old daughter.
Ratliff wrote that he had Officer Josh Tackett go to the residence to conduct the welfare check. Tackett, the citation said, was unable to make contact with anyone inside, but he could smell a foul odor coming from inside the residence and see that living conditions inside were "very bad."
Conrad and his daughter were contacted walking on Hambley Boulevard. Both, the citation said, were wearing dirty clothes that were stained with old stains and both had a strong odor and bad hygiene.
Conrad gave permission to search his residence, the citation said, and, once inside, officers found garbage all over the residence and in the floor. Dog feces was smeared all over the floor, the citation said, and officers found steak knives laying on the floor, as well.
Ratliff wrote that, during the search of the residence, officers found a rifle, as well as a digital combination safe, and asked if Conrad had any more firearms.
Conrad responded that there was a "9" in the small safe and gave officers the combination upon being asked. Ratliff wrote that officers found a 9 mm handgun inside the safe. Conrad, as a convicted felon, is forbidden from having firearms.
The child was taken into custody by social services and Conrad was lodged in the Pike County Detention Center on charges of endangering the welfare of a minor and being a convicted felon in the possession of a handgun.