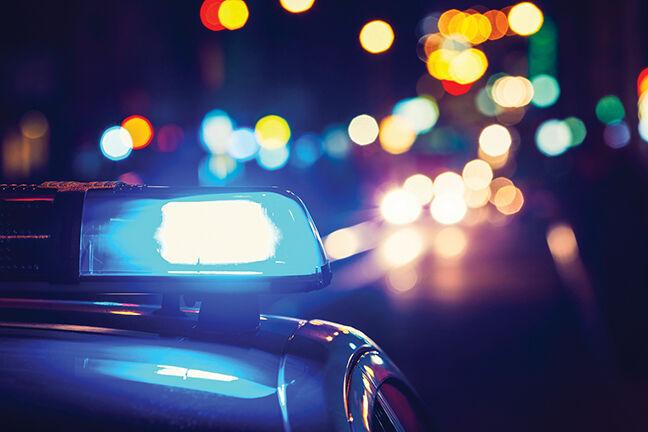 The Pikeville Police Department revealed how its department and service area were impacted by the COVID-19 pandemic in 2020, while presenting its annual "Year in Review" to the Pikeville City Commission.
Captain Mike Riddle and Lt. Russell Blankenship presented the police department's "Year in Review" to the Pikeville City Commission during a meeting on Feb. 8. During the presentation, they provided details on the department's 2020 law enforcement activity, which Blankenship said was impacted by the COVID-19 pandemic.
"I know we do this every year, and this year was definitely different than any year we've ever had before, but I think you'll see by the end of this that even in a time when everything was shut down and it felt like time stood still, the City of Pikeville was still very busy," Blankenship said. "It wasn't much different for us from what it was any other year, except that we were trying to be safer, use more precautions and avoid this crazy virus."
Blankenship said that during the early months of the pandemic, the Pikeville Police made several changes in order to protect their own safety, as well as people in the community. Only three police officers from the Pikeville Police Department, he said, have contracted COVID-19 this past year, with several other officers having to quarantine due to potentially being exposed to the virus.
"For several months when we didn't really know what we were facing, we weren't making traffic stops nearly as often," Blankenship said. "Our dispatch was screening calls to make sure it was necessary so that we would not be putting ourselves or anybody else in a potential risk of an exposure. Even through all that, I think we still lead this county, by far, in our statistics, in our services and what we can offer the citizens of Pikeville and our surrounding agencies."
In 2020, the Pikeville Police Department saw one of its highest years of arrests related to methamphetamine, cocaine and heroin possession. 81 people were arrested on those charges last year, compared to 113 people in 2019, 57 in 2018 and 37 in 2017. Blankenship noted that there were no arrests made on these charges by Pikeville Police in 2014.
"That's just evidence of how bad the meth problem is here," Blankenship said. "If this had been a normal year, we'd have surpassed 2019. I have no doubt. A whole lot of these charges come from traffic stops, and we did not make as many traffic stops this year. I'd say probably less than half of how many we normally make."
There were 394 indictments made in Pike County in 2020, and the Pikeville Police Department made 192 of them. Officers seized a total of $26,515 during several drug arrest and trafficking investigations last year.
In 2020, the Pikeville Police Department had a considerable number of call responses, with about 15,000 call responses throughout the year. While the department's 2020 total exceeded that of 2012-17, its total was lower than in 2018 and 2019, where the department saw more than 19,000 and 16,000 call responses, respectively.
Blankenship said that if it were not for the pandemic, the department probably would have seen a higher number of call responses in 2020.
"At the rate we're going now, we're probably going to surpass 2019's numbers," Blankenship said.
Regarding its law enforcement activity in 2020, the Pikeville Police Department responded to 608 cases and 565 collisions, issued 2,361 citations and made 1,073 arrests. The department's number of cases, collisions and citations exceeded that of every agency, except for the Kentucky State Police, and its number of arrests was greater than any other law enforcement agency in Pike County last year.
Blankenship said he thinks the Pikeville Police would have exceeded the agencies in their number of crimes, collisions and citations if the pandemic had not taken place.
"A lot of things result from those traffic stops, like drugs, arrests and things," Blankenship said. "For several months there, we weren't doing that. We were trying to avoid contact with people to keep from catching the virus or spreading it. We felt the risk was worth it."
Regarding collisions last year, 233 of the 565 total collisions happened in parking lots, compared to 25 on private property. There were 76 injury collisions, and a total of 125 people were injured. There were about four or five fatalities from collisions last year, though several of the reports have not been completed yet. Of the 565 collisions, 116 took place on U.S. 23, 85 took place on Cassidy Boulevard and 66 took place on Bypass Road.