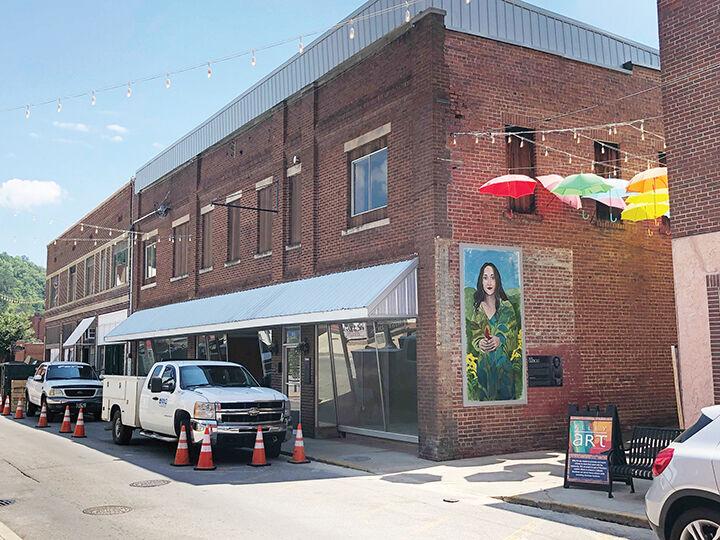 The City of Pikeville announced this month that they are now renovating a former department store building downtown to create a new retail, creative and community center along Second Street, which will be aimed at promoting smaller business start-ups and artisans.
Minta Trimble, director of the Pikeville Main Street Program, said that the city is in the process of renovating the former Anderson's department store building at 225 Second Street into a new retail, creative and community center called "The Shoppes at 225." This location, which could open as early as mid-August, will provide retail space for at least five smaller business start-ups and artisans with one point of sale. She said the space is intended to help grow smaller business start-ups, as well as help local artisans sell their goods in order to grow their businesses.
"It's to feature new business start-ups to where we can have them go into business and grow them into a larger location, hopefully downtown," Trimble said. "It's also for people, who are creative and make things, to retail them and to have workshops in there. It's going to do a lot of different things and involve the community."
In addition to the retail space, she said, the building will also include a creative studio and a social centre, which she said will be intended to create a "destination" space downtown in Pikeville. Though details are still in the works, Trimble said there are currently five businesses that have committed to selling at the location.
"I thought about it a couple years ago. We knew we needed a destination place downtown," Trimble said. "As part of our incentive program, we were talking to people and we realized that that footprint, something that large, was hard for one person to take on. So I came up with this thing called 'under one roof,' to where we use a building and divide it into small businesses."
She said that it has become more common for cities to renovate older buildings in order to open multiple smaller businesses all under one roof. Some examples include the Julietta Market in Lexington, the old Greyline Station in Lexington and the Capitol Marketplace in Charleston, West Virginia, where older buildings and train depots have been renovated in order to house multiple retail spaces under one roof.
"A lot of places are doing that," Trimble said. "A lot of places with old big buildings are utilizing that, selling the floor space as a rental and then not putting up walls so you can meander through — just like you would at a department store, how you would go from Calvin Klein and wonder into another brand. That's how it will be."
For any business owners or artisans who would like to request a retail space at "Shoppes at 225," call Minta Trimble at, (606)899-2489, or email her at, minta.trimble@pikevilleky.gov.