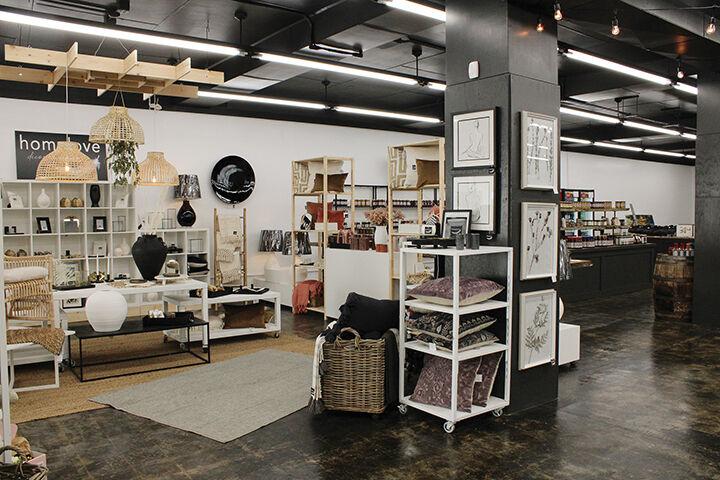 After a couple of years planning and preparation, as well as several months of construction, "The Shoppes at 225" has finally opened in downtown Pikeville.
During the Wine Tasting and Retailgating event on Oct. 8, the City of Pikeville unveiled "The Shoppes at 225," which is a new retail, creative and community center that provides retail space for at least six smaller business start-ups and artisans with one point of sale. The space, which is located at at 225 Second Street, was formerly the Anderson's department store, and Minta Trimble, director of the Pikeville Main Street Program, said that city officials wanted to utilize the space to its fullest potential.
"We've been working on this concept for the last couple of years as to how we can take a large building that's maybe not being utilized to its potential, and we have seen many Main Street programs across the United States do this and just use that space to create small business. This is a new concept to Eastern Kentucky, I think. It's not at all to be thought of as anything used. These are brand new start-up businesses that want to grow into a larger space downtown."
The six business start-ups within the space include Helvey Woodcrafts, which offers wood-carved decorations and gifts; Homelove Decor & Gifts, which offers unique home decorations; Kate & Kris Boutique, which offers women's clothing and accessories; Peace Love Plants, which offers plants, greenery decorations and incense; Sassy Sweets, which offers bakery goods; and Southern Mercantile, which offers Appalachian-made foods and other miscellaneous goods.
At The Shoppes, there is also the Creative Studio, which is a separate creative space for artisans, and Trimble said that they have available room in the facility for other start-ups to sell their goods, as well.
"We're very excited about it," Trimble said. "It's going to give Pikeville a whole new feel about coming downtown."
The Shoppes at 225 is open from 11 a.m. to 7 p.m. on Wednesdays, Thursdays and Fridays, and from 11 a.m. to 4 p.m. on Saturdays. There may also be extended hours during special events. For more information, call, (606) 262-4760.