After the sudden death of former Pike Circuit Judge Steven Combs this year, three candidates from Pikeville are running for Combs' position in the upcoming general election.
Ira Branham, Howard Keith Hall and Donald "DJ" Smith are running to become the next Pike circuitjudge, and they sat down with Appalachian Newspapers to discuss why they should be elected for the position.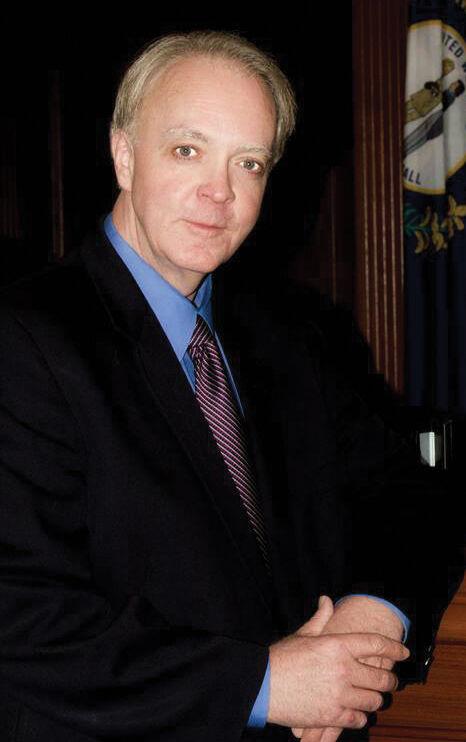 Ira Branham
Ira Branham, of Pikeville, leads the Ira Branham Law Firm in Pikeville, and he is a former assistant county attorney and former state representative. He graduated from Morehead State University in 1980 and graduated from the University of Louisville Law School in 1983.
Branham said that he wanted to apply his work to public service again, after working as an attorney for 37 years. He said that he has handled more than 10,000 client matters, and he received the rating of "Super Lawyer," which is a rating service by Thomson Reuters for lawyers "who have attained high-degree of peer recognition and personal achievement," according to the "Super Lawyers" website.
"I have stood by folks with understanding and compassion through the good and bad times for 37 years, and I know that I will dispense justice without fear or favor," Branham said.
He emphasized how he understands the suffering of the community and how it has been deeply impacted by the COVID-19 pandemic and the opioid epidemic. He said he also understands how all people want to be treated fairly. He said that he would do so if elected as Pike Circuit Judge.
"When you look into the eyes of a despondent parent that's hurting or a sick child, you realize that we all just want the same thing, understanding, respect, kindness, fair treatment and to be understood that all their lives have value," Branham said. "A work of art created by a master has a great value, and we should never forget that we are all the handiwork of the greatest master of them all. All lives do matter."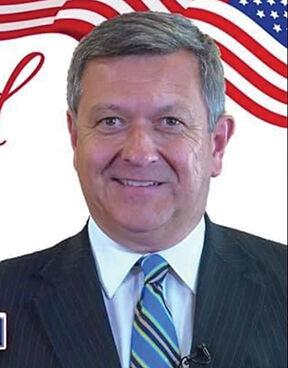 Howard Keith Hall
Howard Keith Hall, of Pikeville, served as Pike County attorney for 24 years, before resigning this year in order to practice law privately and run for Pike Circuit Judge. Before that, he was elected as District Judge in 1992 when he was 29 years-old, being one of the youngest judges elected in the state, and he also worked as an associate at Shane Hall Law.
He emphasized how he is a compassionate attorney, and he would translate that compassion to his role as judge if elected, as well as being fair to all people.
"I've always wanted to go back to being a judge," Hall said. "I've always said that I would return to it. I always thought that the judiciary was better suited for someone older. I didn't know that I would be waiting 24 years to return to it, but it's worked out very well."
If he was elected, he said, he would want more cases to be heard before juries, rather than plea bargains, because a jury process involves the voices of the county in decision-making.
"I want to see a lot more jury trials in Pike County," Hall said. "Too many cases are plea bargained. I don't want justice to be done as a matter of convenience. We have a jury process for a reason, and I don't want us to ever jeopardize that."
He emphasized that he has a great deal of experience for the position.
"Very rarely will you find a candidate with 30 years with judicial and prosecutorial experience that has 30 more years left in their career," Hall said. "When I think of people that you want in leadership positions, you want them to have two things: You want them to have years of experience behind them, and years of opportunity in the future."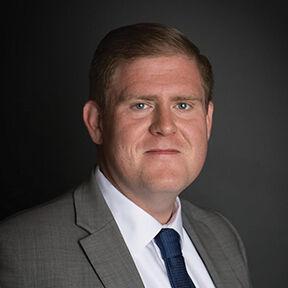 Donald "DJ" Smith
DJ Smith, of Pikeville, is currently an assistant commonwealth's attorney for Pike County and he started in the position in 2018. He graduated from the University of Kentucky in 2007 and graduated from the University of Kentucky College of Law in 2010. He worked as an attorney at Pruitt & de Bourbon Law Firm from 2010-18, and he worked as a Special Assistant Attorney General from 2013-16.
After learning of Judge Combs' death, Smith, who had at least 10 years of experience, said he decided to run for the position. He said that he had worked on complex litigation and criminal cases in Pike County during his former roles, and he wanted to use that experience as Circuit Judge.
"I thought that I had some of the most relevant experience of the Pike County Bar to be a circuit judge," Smith said. "I felt that I had the right experience to be a judge, and I wanted to see the tradition of a strong circuit court that the judges had created continued."
If elected, he said that he would like to see an increased use of technology in the court system in order to increase efficiency.
"My philosophy is as a prosecutor, but the same is also true in civil court, everyone wins when the courts move quickly, efficiently and predictably, and the judge can do a lot about all three of those things," Smith said.
He emphasized that he would be able to apply fairness in his role as Circuit Judge, and he said that he has the experience to accomplish the tasks that are required as circuit judge, like conducting the necessary research and presiding over complex cases.
"I have always run on a platform of justice for all," Smith said. "I am a lawyer and not a politician. I think that's important in a circuit judge. I have the experience and the research ability, and I would be able to apply the law without anybody worrying about me playing politics."