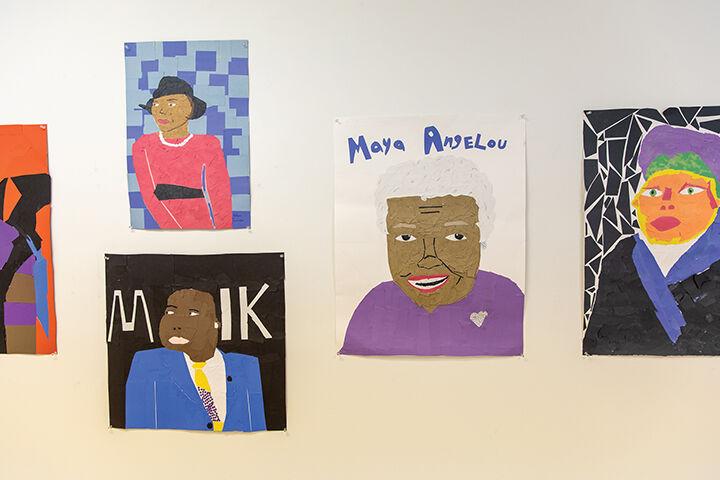 The University of Pikeville's Weber Art Gallery, in collaboration with the Black Student Union (BSU), Allara Library, music, art, theatre, religion and writing classes across campus, will celebrate Black History Month by providing the community with an opportunity to acknowledge, embrace and learn Black history by launching an exhibit titled "Black Lives Matter."
The exhibit will include video monologues, artwork, contemporary photographs, manuscripts, original six-word poems and images pulled from the university's archives.
Exhibition dates will open to the public beginning Feb. 8 and continue through to Feb. 26 in the Weber Art Gallery located on the second floor of the Record Memorial Building on UPike's campus.
At 6:30 p.m., Wednesday, Feb. 17, UPike will offer the community an opportunity to engage in meaningful discussion about the exhibit by hosting a virtual Q&A presented by the Director of Bands and Faculty Advisor of the BSU, Trevor Bailey, and Campus Chaplain and Instructor of Religion, Robert Musick.
Bailey is incredibly excited for the students and the community of Pikeville to recognize and appreciate the fantastic exhibit.
"I think this event will demonstrate that the only way for our society to mend the open wounds of discrimination, bigotry, hatred and systematic racism is for people to not only acknowledge but work together each day to lift up people of color," said Bailey. "I always tell my students that they need to be the change they want to see. Change happens when one person has an idea and has the determination to see that idea be fulfilled. This collaborative project being held in the Weber Art Gallery will celebrate the legacy of Black History here on the campus of UPike, and that's a good thing…..that's a GREAT thing!"
For more information and gallery hours, visit UPike.edu/academics/arts/university-art-galleries/ or contact Pat Kowalok at (606) 218-5758.