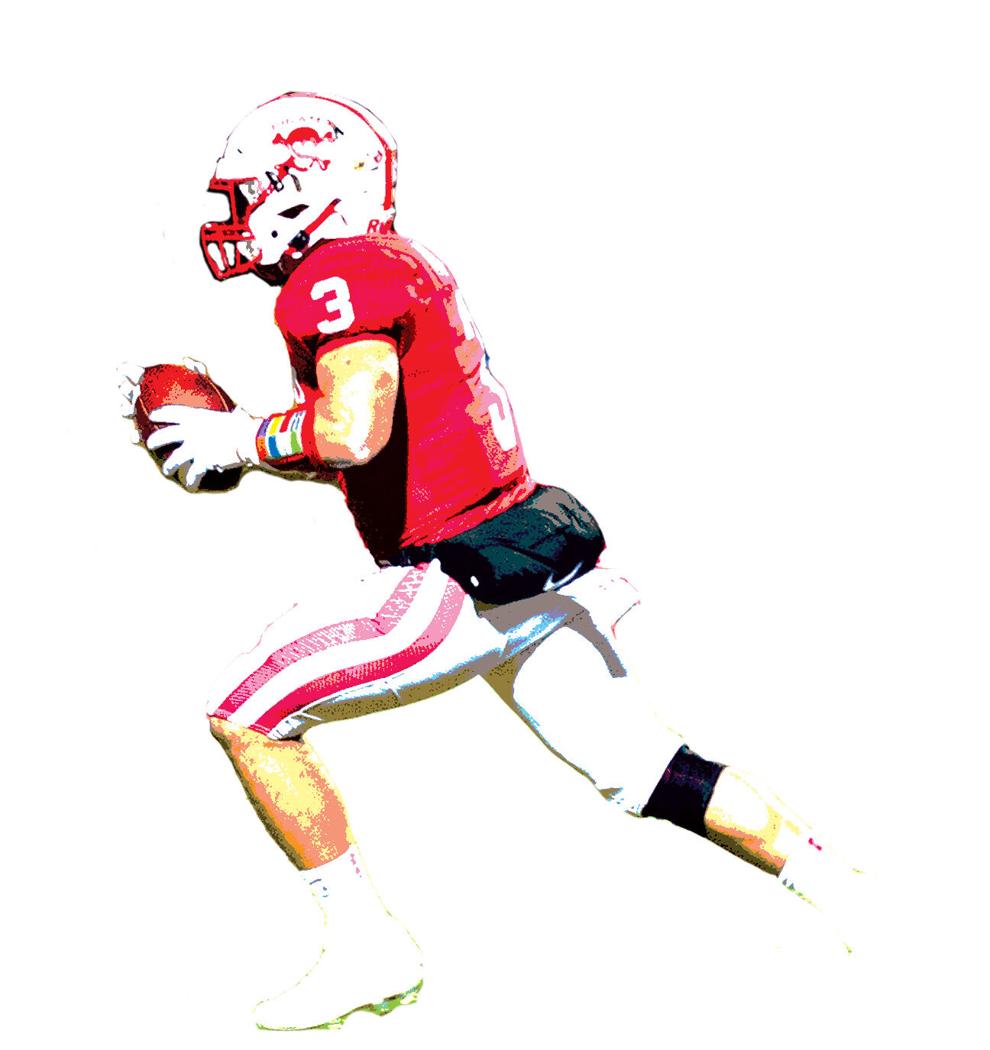 Class 3A Playoffs
Lawrence County at Belfry
Who: Lawrence County (8-3) at Belfry (5-6)
Kickoff: Friday, November 12, 7:30 p.m.
Location: Haywood Stadium, Belfry.
Coaches: Lawrence County, Alan Short. Belfry, Philip Haywood.
Notes: Lawrence County is coming offw of a 47-6 win over Magoffin County in the opening round of the Class 3A playoffs, while Belfry rolled past Pike Central 57-0.
Belfry picked up a 42-13 win over the Bulldogs in the two teams' regular season matchup.
Lawrence County hung around for the first half, but he Pirates shutout the Bulldogs in the second half on their way to the easy win.
A lot of people are fooled by Belfry's record, but the Pirates played one of the toughest schedules in the state.
Lawrence County did gain 282 total yards of offense against the Pirates in the first game.
Quarterback Alex Strickland was 10 for 18 passing for 136 yards. He also led the Bulldog rushing attack with 49 yards on six carries.
Kaden Gillespie was one for two passing for five yards and an interception.
Douglas Hall rushed for 43 yards on eight carries. Dylan Ferguson added 21 yards and two TDs on 12 carries. Blue Fletcher added 15 yards rushing on eight carries and Gillespie added a three-yard run.
Gillespie led the receivers with six catches for 97 yards. Nick Collinsworth followed with two catches for 19 yards. Abner Collinsworth added a 15-yard catch. Strickland and Fletcher each caught five-yard passes.
Belfry dominated on the ground against Lawrence County in the regular season.
The Pirates racked up 348 rushing yards.
Isaac Dixon led the way with 186 yards and two TDs on 20 carries. Dre Young followed with 57 yards and two TDs on 10 carries. Zayne Hatfield rushed for 57 yards on seven carries. Neal Copley added 19 yards and a TD on three carries. Braxton Hatfield rushed for 13 yards on two carries. Austin Harlow added 10 yards rushing on two carries and quarterback Caden Woolum rushed for six yards and a TD on four carries.
Freshman Isaiah Stanley led the Pirate defense with 17 tackles. Kade Justice followed with 13 tackles. Hatfield added 11 and Copley had 10.
Dixon came up with the interception against the Bulldogs.
The Pirates are young and coach Haywood and his staff have done a great job of using the regular season of developing his young players.
Young and Stanley have turned into really solid players.
Hatfield has emerged as a good player and just go down the line.
Belfry's line play on both sides of the ball just keeps getting better and the linebackers fly to the ball on defense.
Who 2 Watch: For Belfry, Dre Young.
Young missed last week against Pike Central, but should play this week against Lawrence County.
Young is a good fullback who runs strong.
Young has rushed for 409 yards and four TDs on 59 carries in just seven games this season.
On defense, he has 37 tackles and a sack.
He is a big strong athletic player on both sides of the ball.
Young will be a big help on offense if he can run the ball up the middle and take some of the pressure off of Dixon.
If Young plays and has a big game, look for the Pirates to have a chance at moving on.