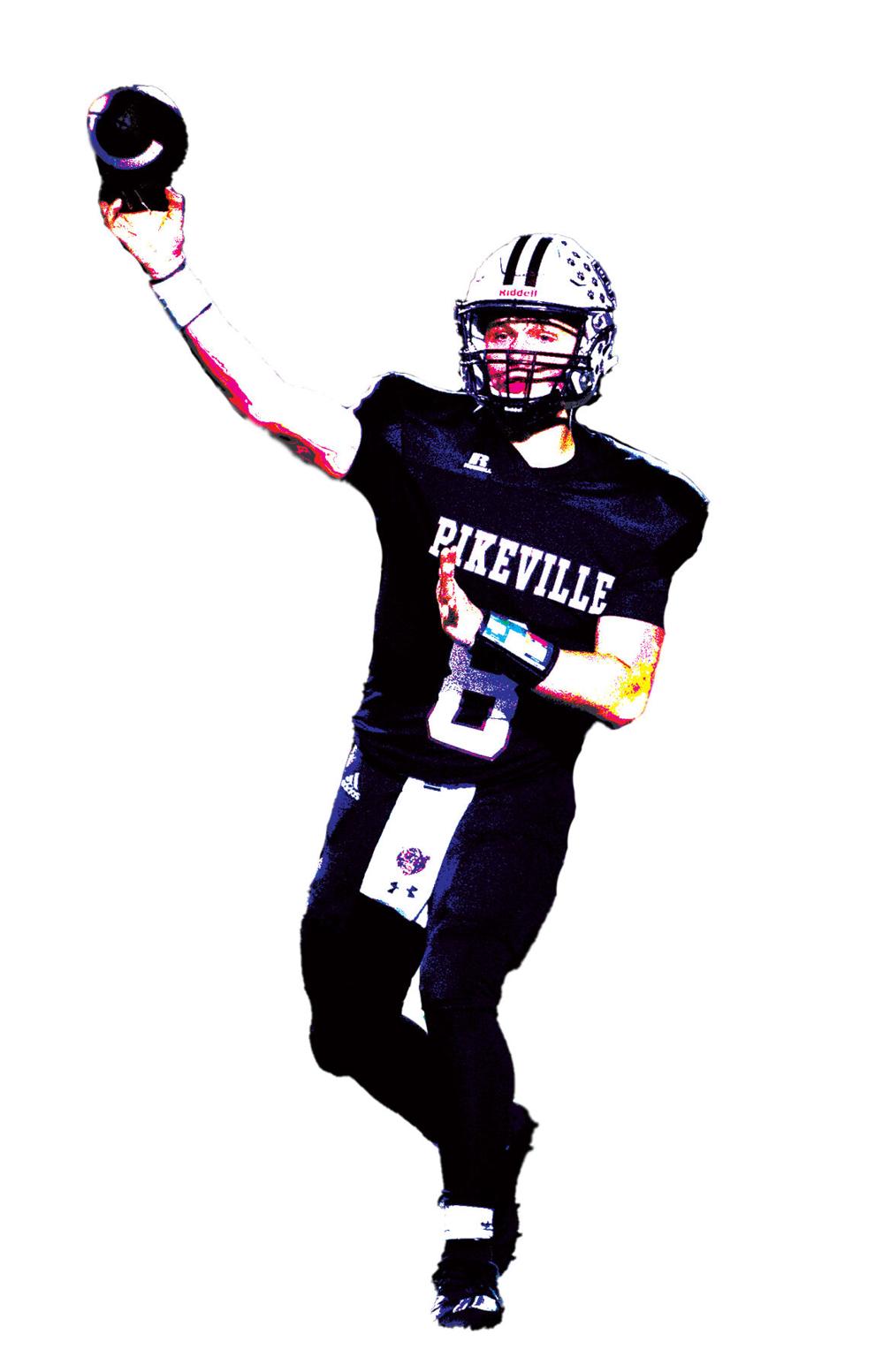 Class A Playoffs
Hazard at Pikeville
Who: Hazard (8-4) at Pikeville (10-2)
Kickoff: Friday, November 12, 7:30 p.m.
Location: Hillard Howard Field, Hambley Athletic Complex, Pikeville.
Coaches: Hazard, Dan Howard. Pikeville, Chris McNamee.
Notes: Hazard is coming off of a 24-21 win over Sayre in the opening round of the Class A playoffs, while Pikeville is coming off of a 49-0 win over Phelps.
This is the game that both teams have circled on their calendars before the season started.
Last season, Hazard pulled off a 21-12 upset win over the Panthers in the second round ending Pikeville's chances at a state championship run.
On October 22, Pikeville traveled to Hazard and came away with a hard fought 17-0 win.
This time it will be at Pikeville and the Panthers won't be overlooking Hazard coming in.
Hazard was shutout in the first game, but did move the ball deep in Pikeville territory three times. Each time, the Bulldogs came up short.
The Bulldogs also had two turnovers in that game; Pikeville's Sam Wright came up with both interceptions.
Last year in the playoff game, Max Johnson had a monster game for Hazard. Johnson finished the night with 107 yards rushing and a TD on 23 carries. He also had three catches for 54 yards.
But he was a factor on defense as well.
Johnson had two interceptions in the win including a game-sealing pick six for the Bulldogs.
But he didn't fair as well during this year's regular season game.
Johnson was held to 46 yards rushing on 11 carries. He also hauled in a 14-yard catch.
On defense, he had nine tackles.
In the regular season game, freshman quarterback Max Pelfrey was 14 for 27 passing for 141 yards and two interceptions. He added 16 yards rushing on four carries.
Hank Pelfrey led the Bulldog receivers with three catches for 47 yards. Jayvon White followed with three catches for 35 yards and Andrew Ford had four receptions for 28 yards. Tyson Turner added three catches for 17 yards.
Cameron Caudill led the Bulldogs with 11 tackles. Ford added nine.
Last week, Hazard struggled pulling out a close 24-21 win over Sayre.
Max Pelfrey was 13 for 19 passing for 174 yards and two TDs with an interception. He rushed for 32 yards on nine carries.
Zane Deaton led the rushing attack with 70 yards on 19 carries. Hank Pelfrey followed with 58 yards on the ground and a TD. Turner added 45 yards on the ground on six carries.
Johnson only had two carries and didn't gain any yards.
The Bulldogs will have to find a way to get Johnson involved heavily if they want to pull another upset over Pikeville.
The Bulldogs have other weapons, but if Johnson isn't a threat, it helps Pikeville by not having to worry about Johnson taking over.
For Pikeville, the Panthers cruised past Phelps, but the Hornets did put up a fight.
Pikeville held a 7-0 lead late in the second half before rolling off 21 straight in the final five minutes of the first half.
In the first game against Hazard, Pikeville kept things simple on offense.
What does that mean?
They relied on their run game and their strong offensive line.
The Panthers rushed for 219 yards in the regular season against Hazard.
Blake Birchfield led the way with 193 yards and two TDs on 30 carries.
Brenden Anthony added 20 yards on three carries and Isaac McNamee added six yards on the ground.
McNamee was seven for 13 passing for 77 yards.
Zac Lockhart led the wide receivers with five catches for 44 yards. Brandon Lowe followed with a 30-yard catch and Grant Scott added a three-yard catch.
On defense Aaron Slone led Pikeville with 11 tackles. Carson Wright and Luke Ray each followed with eight.
Wright added two interceptions and Anthony forced a fumble.
Look for Pikeville to run behind their strong offensive line and take shots in the passing game when they have one-on-ones set up by their run game.
Who 2 Watch: For Hazard, Max Johnson. For Pikeville, Blake Birchfield.
The team who controls the run game could come out with the win.
Johnson has shown that he can take over a game on both sides of the ball against Pikeville.
Johnson will have to step up and do that again if the Bulldogs want a chance at another upset.
On the season, he has rushed for 755 yards and seven TDs on 127 carries. He as added 13 catches for 174 yards and a TD.
On defense, he has 76 tackles and a team-high eight interceptions; he has returned one of them for a TD.
Birchfield has been one of the top running backs in the state regardless of class all season.
Birchfield has rushed for 1,755 yards and 16 TDs on 195 carries.
He has 1,000 more yards on the ground than Johnson.
Birchfield has a big strong offensive line and he will try and move the changes and eat up clock that leads to Pikeville scores.
the running back with the best game could help lead their team to the win.