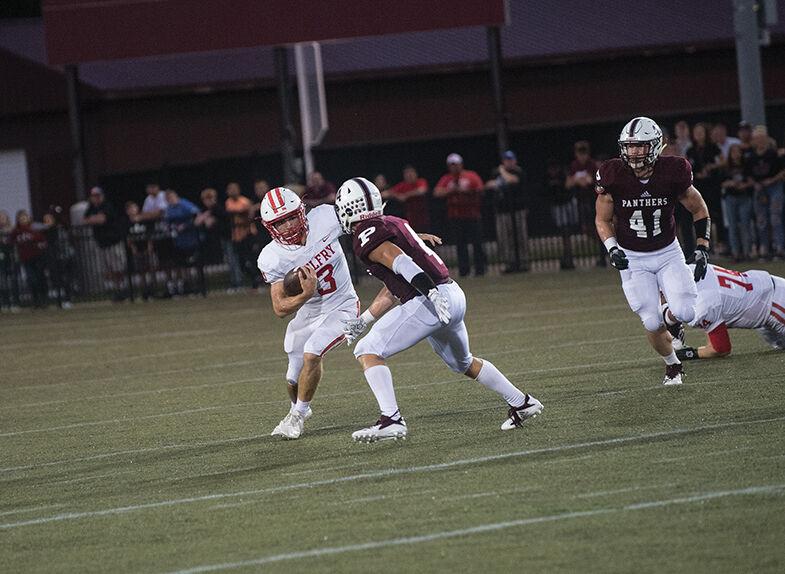 With the recent bill that passed to allow high school players of all ages to have an extra year of eligibility because of the COVID-19 pandemic as long as they met the age requirements, one of the bigger names in the state has decided to come back for one more go-around.
Belfry running back Isaac Dixon announced over social media that he is returning for another season in the Pirate uniform.
Dixon was one of the top running backs in the state last year. Regardless of class, he is one of the first students in Pike County to announce he's coming back for another season.
Dixon had originally accepted a preferred walk-on offer from West Virginia University will come back and try and upgrade his walk-on offer into a scholarship somewhere.
Dixon finished the 2020 campaign with 1,690 yards rushing on 125 carries with 25 TDs. He also caught five passes for 172 yards and three TDs.
Belfry fell to Ashland Blazer in the Class 3A state semifinals this season.
During his junior campaign, Dixon helped lead the Pirates to a 30-20 win over Bell County in the Class 3A state championship. Dixon was named the MVP during the state championship game.
He should be a Mr. Football candidate this season.
Dixon was voted as Co-All Mountain Player of the Year by the Appalachian Newspapers last season. He shared the award with Johnson Central's Dylan Preston.
Dixon released this statement on social media about his return:
"I would like to thank all of the coaches and schools who have spent their time and energy recruiting me over the past few seasons. I would really like to thank WVU for the opportunity to earn a PWO (preferred walk on). With that being said, after many prayers, thoughts and conversations with my family, I have decided the best thing for me and my future is to reclassify to the Class of 2022. It's not very often that the game of life lets you hit reset. I can't waste the opportunity to take everything that I have learned this past year and come back as a better player, student and man. I never realized until recently, how much better I could have been in a lot of ways and how much harder I could have pushed myself. this opportunity won't be wasted! #I'mback #PiratePride"