There is a lot of things up in the air right now.
Hopefully, basketballs flying at the rim is one of them starting Monday, November 23.
But with the COVID-19 cases surging, it's unclear yet.
But without a decision being made at presstime, we'll look at the upcoming season.
In the 59th District, Shelby Valley is the reigning district champion.
But Pikeville is the two-time defending 15th Region Tournament champion.
Shelby Valley, East Ridge, Jenkins and therest of the 15th Region are all trying to dethrone the Lady Panthers who have won back-to-back 15th Region titles.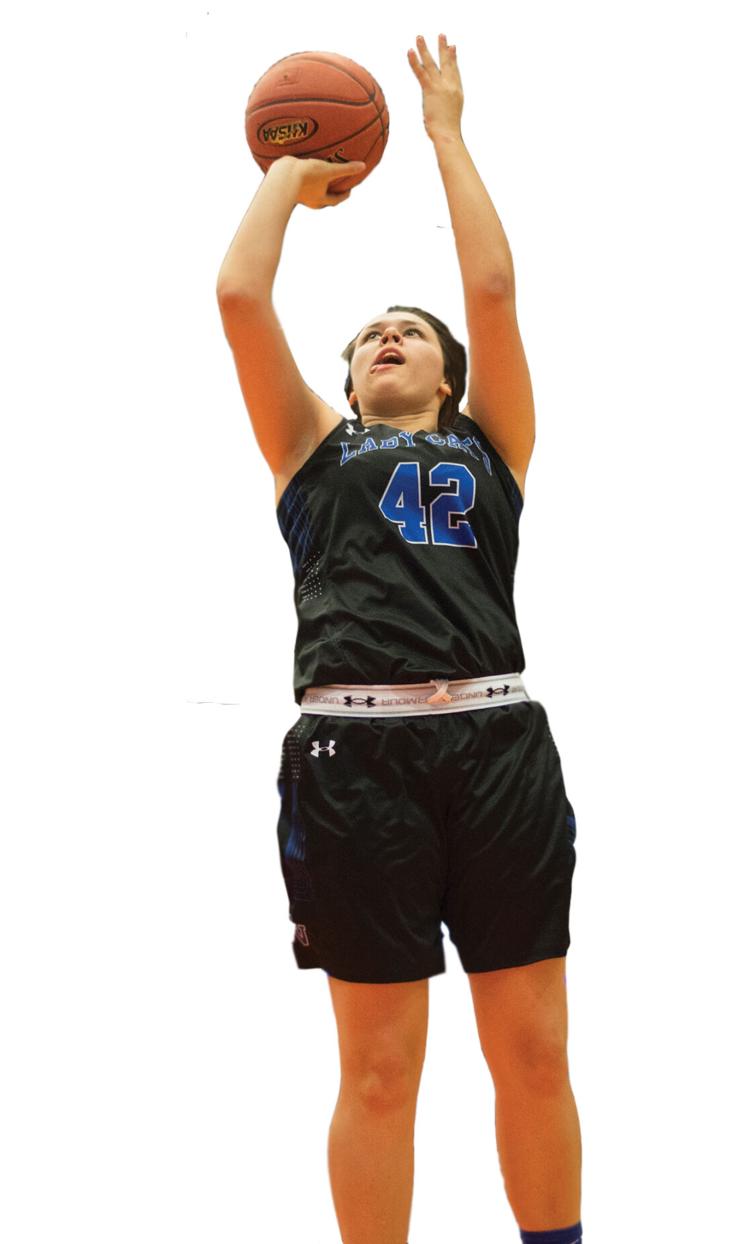 Shelby Valley: The Lady Wildcats lost two starters from last season, but return plenty of talent this season.
The one thing different this season is that University of Kentucky commit Cassidy Rowe is healthy.
Rowe has battled kneed injuries the past two seasons and just wasn't at full strength.
But her teammates all stepped up and played well last season.
Alyssa Elswick is and has been one of the top post players in the region the last three seasons and has worked on expanding her game in the offseason.
Rowe and Elswick created one of the top 1-2 duos in state.
Elswick and Rowe are still only juniors.
Elswick averaged a team-high 14.5 points per game last season and a team-high 7.7 rebounds per game. Rowe averaged 6.9 points per game, but controls the game with her passing, presence and leadership on the court. Rowe's shot kept getting better as her injury healed last season.
Shelby Valley also returns Laci Johnson, Kelsi Owens, Jazzy Meade and Zoee Johnson who all saw significant time last season.
Zoee Johnson averaged 7.2 points per game and five rebounds per contest as an eighth-grader last year. Johnson gives the Lady Wildcats great size to go along with Elswick and she should be much improved from last season as well.
Laci Johnson is athletic and versatile. She can play on the wing or inside. Last season, she started at the four spot some and her quickness and athletic ability helped her be able to guard bigger players. Laci Johnson averaged 5.8 points per game.
Owens averaged 5.8 points per game last season. She was starting before Rowe made her way into the lineup. Owens can shoot from outside and also take defenders off the dribble. She should see an increase of minutes and her ability to score the ball will open the floor for everybody.
With all of those returners, the Lady Wildcats also add in Kyra Looney who played at East Ridge last season. Looney can shoot from the outside and put the ball on the floor and get to the basket. She averaged 9.2 points per game at East Ridge last season. She can score the ball. Looney scored 40 late in the season against Jenkins, while knocking down 10 threes in the contest. Her scoring ability and shooting should help open things up for the rest of the Lady Wildcats.
Looney will be a big addition.
Jazzy Meade got playing time last season and should see an increase in minutes this season. She stepped up big in the region tournament and knocked down some big shots for the Lady Wildcats. She adds energy, speed and athleticism to an already athletic lineup.
After that, the Lady Wildcats will be young, but Sarah, Hannah and Sophie Robinson can added depth and youthful energy to the lineup.
The Lady Wildcats will try and develop some of their youth over the season as well.
Shelby Valley has four seventh graders on its roster: Kylie Alvin, Sophie Robinson, Ilee Stanley and Candace Trump. Three eighth-graders: Hannah Robinson, Ashley Shannon and Momo Tuttle.
Shelby Valley finished last season with a 22-9 record last season.
Shelby Valley is scheduled to kickoff the season Friday, November 27 at South Laurel in the Tim Short Showcase at 4:00 p.m. against Mercer County.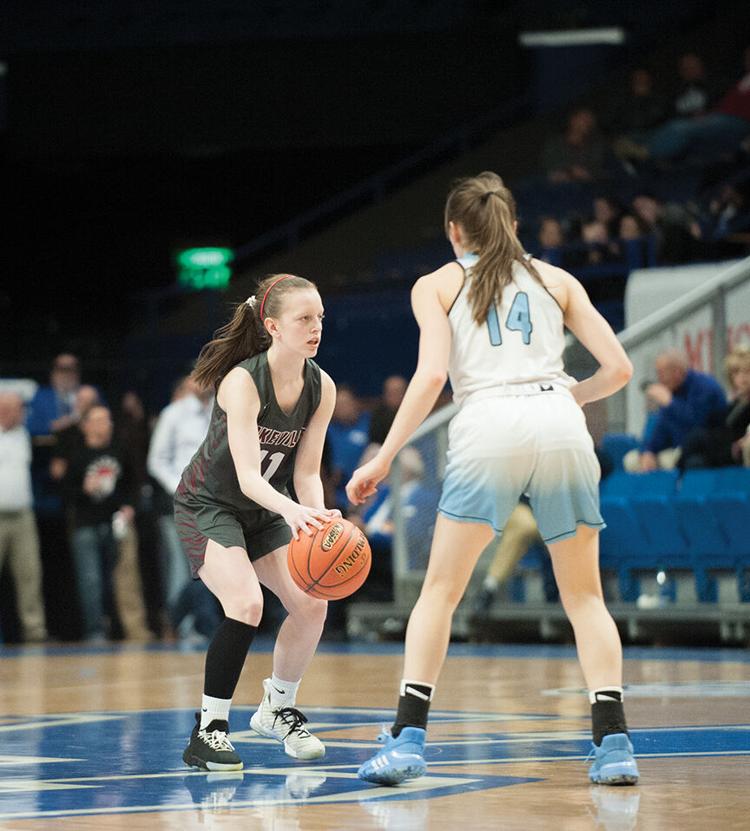 Pikeville: The Lady Panthers are the two-time defending 15th Region champs.
Pikeville fell short to Shelby Valley in the district championship last season, but edged the Lady Wildcats in the region final.
Pikeville was one of the few teams that got to play in the Sweet 16 last season before the tournament was called off because of COVID-19.
The Lady Panthers lost a lot of talent of last season's team including Kirsten Cole-Williamson, Alivia Gearheart and Kelsey Jo Tackett.
Pikeville does return a lot of talent, though.
Trinity Rowe is one of the top players in the 15th Region and she is only a freshman. Rowe averaged 9.5 points per game last season, but look for her scoring numbers to increase a lot this season.
Rowe can get to the basket and get fouled. She can finish with both hands around the rim and she has an excellent 15-18 foot jumper and she has the ability to knock down the three. She also dribbles and passes well.
She will have to learn to be a leader, though.
Sometimes that is hard to do as a freshman, but she possesses all of the qualities to be one of the top players in the region.
The Lady Panthers do have one other big time returner in Mackenzie Maynard.
Maynard transferred from Belfry last season and didn't get eligible until the 59th District Tournament.
Maynard was a difference maker in the 15th Region Tournament last season making some huge free throws down the stretch against Shelby Valley including the game winner.
After that, the Lady Panthers Rylee Theiss was a starter last season, but she was just an eighth-grader. Leigha Jackson and Emma Ratliff also saw playing time last season.
The Lady Panthers have a lot of pieces to fill in this season.
Kylee Hall transferred in from Phelps. Hall had a nice season last year for the Lady Hornets. She averaged 8.9 points per game and 10.4 rebounds per contest as a sophomore. Hall will be the third scorer and another inside presence for Pikeville.
It might be that Theiss, Jackson and Ratliff alleviate a lot of scoring loss or it might take some time to develop more scoring to go along with Rowe and Maynard.
Pikeville will be young, but will have a lot of talent.
The key for Pikeville will be how the young talent plays in bigger roles and if they can develop some depth with even more young talent.
Pikeville finished last season with a 26-8 record last season.
Pikeville is scheduled to kickoff the season Monday, November 23 at home against West Carter at 7:30 p.m.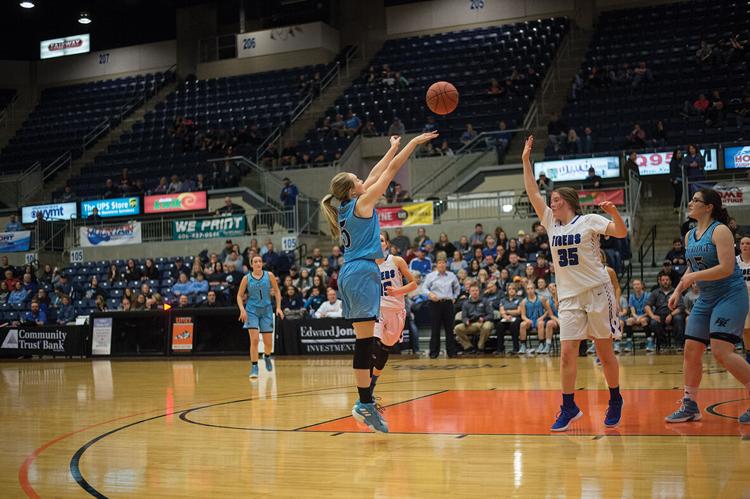 East Ridge: The Lady Warriors might be going through the biggest change of any team in the district and the region this season.
East Ridge lost longtime head coach Denise Campbell and Adam Farmer is stepping in as first-year head coach this season.
Gone are leading scorers Sarah Tackett and Haley Parks due to graduation and Kyra Looney transferred to Shelby Valley.
After that East Ridge returns Leah Wells as their top scorer. Wells averaged 6.6 points per game last season. Kirsten Easterling, Rayanna Slone and Haleigh Damron all saw playing time as well.
Sylvia Ratliff is also back on the roster after not playing last season.
East Ridge is young and will have to have players step up and score.
Wells is the top returner and saw the most playing time of all of the Lady Warriors.
She can shoot from the outside, but she will have to be a leader for the young Lady Warriors this season.
Farmer has talent on this team and he will develop that talent, but in a loaded 59th District expect some growing pains for East Ridge.
The biggest question marks are scoring and post presence.
It appears that Wells and Ratliff will be the top options, but sometime with young teams, players gain confidence and come out of nowhere for the rest of the region.
East Ridge will have a lot of question marks this season, but expect Farmer and the Lady Warriors to be a threat by season's end.
East Ridge finished with a 9-20 record last season.
Jenkins: The Lady Cavs could be one of the surprises this season.
Jenkins didn't have many numbers and returned their entire team and have added some younger players to fill out their roster.
Jenkins finally has four seniors on the roster.
Jerrica and Kristin Thacker are seniors along with Makala Stambaugh and Sameria Meade.
The Lady Cavs have made improvements over the last couple of years and are hoping to improve even more this season.
Depth has always plagued Jenkins in recent seasons.
This season, Jenkins has 14 players on the roster instead of six or seven.
Jerrica Thacker led the Lady Cave in scoring last season averaging 21.8 points per game last season. She scored 60 against Jenkins and when she gets hot from three, she can score in a hurry. She is only nine points shy of her 2,000th career point.
Kristin Thacker followed by averaging 15.2 points per game last season and 5.7 rebounds per game. Kristin can put the ball on the floor and get to the basket and also shoot the outside three as well. She can score in a hurry as well. Kristin Thacker has scored 1,500 career points and recently signed to play college basketball  at Alice Lloyd College.
Lindsey Rose also returns for her junior season. She also improved a lot during her sophomore season last year. Rose averaged 13.4 points per game and six rebounds per contest last season. She developed a baseline jumper and has the ability to take her defender off of the dribble as well. Rose can also shoot from 15-18 foot range. If Rose improves even more this season, she could help Jenkins win more games than last year.
The Lady Cavs also return Sameria Meade and Alexis Richie inside. Meade averaged 6.7 points per game and a team-high 9.5 rebounds per contest. Richie averaged five points and seven rebounds per game last season.
Candence Firth was a starter last season and a good defender. Skye Brown also got playing time and freshman Emma Stewart could get some time this season as well.
Jenkins finished last season with a 7-23 record.
Jenkins is scheduled to open the season Tuesday, November 24 at home against Martin County at 7:30 p.m.