The 60th District will look a bit different this season.
The district lost some of the top players in the region due to graduation.
Graduation hit each team.
At Belfry, All Mountain Player of the Year Katie Ball graduated. At Phelps, 2,000 career point scorer Danielle Prater graduate. Pike Central graduated nearly everybody.
So who will rise to the top this season?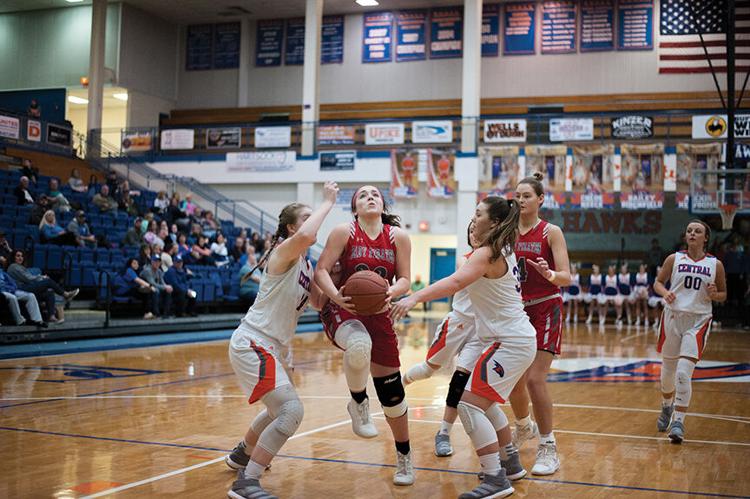 Belfry: The Lady Pirates are the defending district champions.
Besides Ball, the Lady Pirates return a lot of talent.
Belfry returns Cushi Fletcher, Kyrea Thornsbury, Linzee Phiillips, Kyra Justice and Alyssa Varney.
Fletcher and Thornsbury really came on last season.
Fletcher will be entering her junior season. She scored 11.3 points per game last year and shot 30 percent from behind the arc. Ball opened things up for the Lady Pirates with her inside presence last season, but Fletcher had the ability to put the ball on the floor and also hit pull-up jumpers. Fletcher also has a nice baseline game. Fletcher will look to emerge as one of the top players in the region this season.
Thornsbury was only an eighth-grader last season. She has the ability to score and do a lot of good things on the floor.
Look for her role to expand this season. Thornsbury has the ability to emerge as one of the top players in the region.
Thornsbury averaged 10.3 points per game and five rebounds per contest last season. She is gritty and tough. If she can improve her three-point percentage this season, she might be one of the toughest players to guard. She has a good mid-range jumper and has the ability to get to the basket.
Phillips is entering her junior season.
Phillips has been playing at the high school level for a while.
She is the Lady Pirates' point guard and doesn't have to score to be effective.
She has the ability to shoot the three and run the offense.
Look for her offensive scoring to improve this season with more available shots.
Phillips averaged 4.8 points per game.
Belfry's question will be depth and inside play.
Ball was the top inside player last season and the Lady Pirates will be losing a double-double each night.
The biggest loss might be the rebounding.
Someone will have to step up and rebound.
If the Lady Pirates take a team rebounding philosophy, it might take some pressure off.
But the inside play will be the biggest question for Belfry this season.
Look for Fletcher, Thornsbury and Phillips to all step up.
Belfry will look to push the pace and get easy baskets with their lack of size.
Belfry is scheduled to open the season November 24 at 7:30 p.m. at Paintsville.
Pike Central:  The Lady Hawks may have had the most drastic overhaul in the district and maybe the region.
Pike Central lost head coach Derrick Newsome along with seniors Bailey Birchfield, Chloe Neece, Alexis Newsome and Kelsi Brinager.
The Lady Hawks hired former East Ridge coach Denise Campbell to put her stamp on the program.
Campbell will have one of the youngest teams in the region.
On the KHSAA website, Pike Central's roster only has one senior listed; Allie Spears. Pike Central has seven juniors listed on the roster, there sophomores, two freshman. The rest of the roster is filled with middle school kids as the Lady Hawks have eight eighth-graders and four seventh-graders.
So there will be growing pains.
Pike Central will try to improve and get as many wins as possible this season, but it might be a season that they are playing to build for the future.
The Lady Hawks have seven players on their current roster from last season's roster, but all saw limited playing time last year.
Lindsey Bowman, Abigail Hess, Kaiden Hess, Lakota Johnson, Sarah Justice, Hannah May and Alexis Taylor were all on last season's squad.
May is the top returning scorer. She averaged 2.4 points per game last season. Taylor followed by scoring 1.8 points per game. Johnson averaged 1.5 points per game last season and Justice average one point per game.
So Pike Central will be super young and inexperienced.
Where will the points come from?
You might see some names that you've never saw at the high school level emerge as Pike Central's top scorers.
Or there might be a different scoring leader each night.
Years ago, Pike Central had a young talented roster that it built into a state champion contender.
When Haley Ratliff and Kayla Lowe were young, Pike Central found them playing time and it paid off in a Final Four run in 2007.
So it might take time to see the final product at Pike Central, but this season the Lady Hawks will have a lot of growing to do.
If anybody can get Pike Central where it wants to be, it is coach Campbell.
Pike Central is scheduled to open the season Monday, November 23 at Prestonsburg in the Jenny Wiley Tip-off Classic.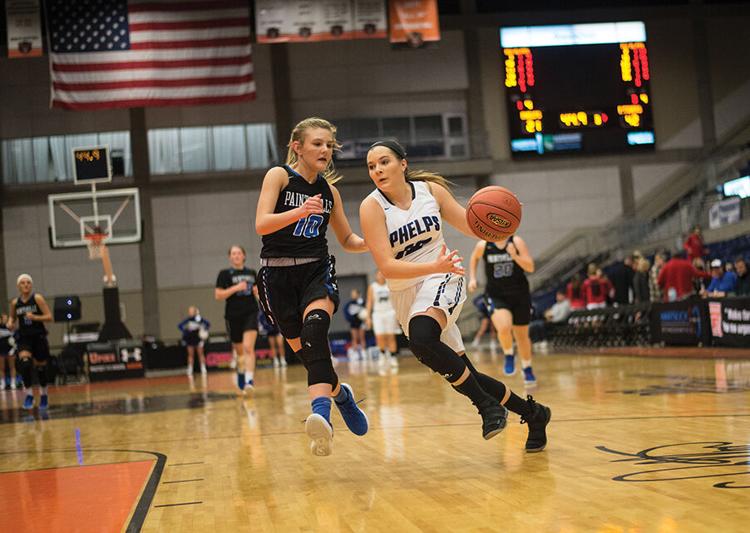 Phelps: The Lady Hornets will be a lot like Pike Central.
Only Phelps might have the biggest change from its roster than anybody in the region.
Phelps only returns four players who were on the roster last season.
Phelps lost leading scorer Danielle Prater and her 18 points per game to graduation. Chloe Smith graduated and the Lady Hornets will lose her 9.5 points per game and 6.1 rebounds per contest as well.
Alyssa Sargent also graduated last season.
Kylie Hall transferred to Pikeville and will add a double-double to Pikeville's lineup.
Phelps' top returning scorer is Kacie Dotson. Dotson averaged 8.9 points per game last season.
Dotson will be the clear leader for Phelps this season.
Look for her production to increase as well.
After Dotson, Phelps' top returning scorer is Amelia Casey. Casey averaged 1.3 points per game last season.
After that, the Lady Hornets had Faith Potter average 1.5 points per game in only a few games.
Kaylynn Layne was also on the roster last season.
Dotson is the only senior on the roster for the Lady Hornets this season.
There are no juniors on the roster this season.
Casey and Mikayla Layne will be sophomores this season.
Kaylyn Layne, Dannielle Harris, and Kylie McCoy will be freshman this season.
The rest of Phelps roster is made up of seventh and eighth-graders. Potter, and Skylar Rife will be eighth-graders, while Caleigh McCoy and Bailey Norman will be seventh-graders.
Who will emerge alongside of Dotson?
That is a big question.
Prater emerged early in her career for Phelps and finished her career with over 2,000 career points.
Is that what to expect from Phelps again this season?
Young players to build upon the future?
Dotson will do her best to bring the young team along, but she will have to have help.
Phelps is scheduled to open the season Saturday, December 12 on the road at Wolfe County.
The Lady Hornets were originally scheduled to open the season, December 9 at home against Mingo Central, but the WVSAAC delayed the start of the season in W. Va. until January 11.