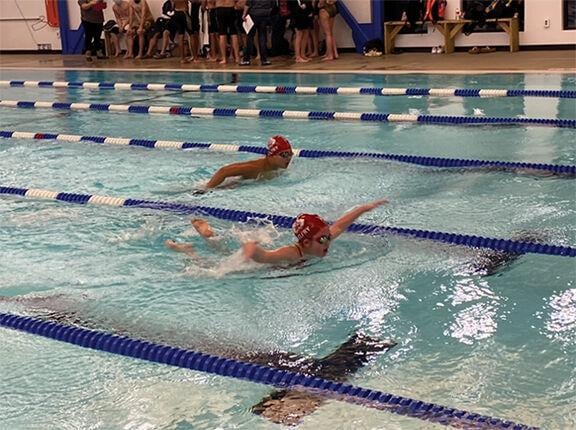 The Belfry Pirates made history Thursday night as the school's first-ever swim team had their first meet against Johnson Central.
The meet was held at the Pikeville YMCA's new aquatic center.
Buccaneer swim coach Mindy Thompson and husband Kyle are the first-ever leaders of the Belfry program.
Talk about firsts, their son, 13 year old Logan, is the first swimmer at Belfry schools and also Pike County's first-ever high school swimmer.
 Johnson Central is no stranger to the pool.
The Aqua Eagles, are one of the top teams in their region, a region that stretches all the way to central Kentucky. Johnson Central is one of the only schools in Eastern Kentucky who have their own pool.
Thompson also has a lot of young talent on her squad. The boys team has only one senior, and three seventh graders. The Lady Bucs have a senior, a freshman and three 7th graders on their roster. But that's not all. Kylee Thompson is a talented 3rd grader, who, coach Thompson says has a bright future for the girls team. Kaleb Wright, a 6th grader is also a name to look out for.
Swimming is a sport that's entirely new to Pike County. Just as soccer and volleyball were just a few short years ago. Volleyball has bloomed into one of the most popular sports in our area and soccer is not far behind.
The reason swimming has not gotten a foothold in the mountains yet, is the lack of facilities. However, the Pikeville YMCA's new indoor pool and aquatic center may be the remedy to a once big problem for kids who want to compete in the sport. We hope more county schools will now create teams which, in turn, will only give our student-athletes another avenue at a college education.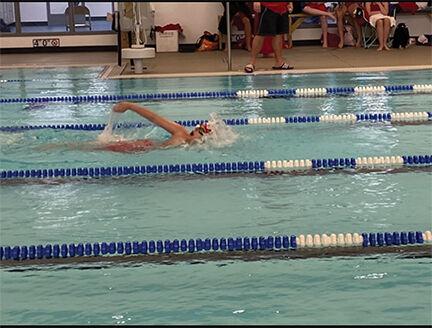 Results:
50 yd freestyle (B)
1    Jacob Rubado JC 24.37 - 6
2    Ryan Finney JC 24.94 - 4
3    Connor Finney JC 26.17 - 3
4    Connor Castle JC 26.23 - 2
5    Nathaniel Nadrendrakumar JC 26.42 -1
6    Ryan Varney Bel 35.56
7    Ian Hager Bel 45.19
500 yd freestyle (B)
1    Jayden Mayhorn JC 6.43.72 -6
2    Logan Thompson Bel 7.30.74 -4
Boys Score
JC-69
Bel-16
200 yd freestyle (B)
1    Jayden Mayhorn JC 2:21.01 -6
2    Dylan Vikory JC 2:40.55 -4
3    Logan Thompson Bel 2:49.15 -3
4    Chance Griffith JC 2:56.28 -2
100 yd freestyle (B)
1    Nick Arrowood JC 1:03.33 -6
2    Connor Castle JC 1:05.25 -4
3    Ryan Varney Bel 1:30.38 -3
4    Ian Hager Bel 2:13.80
100 yd breaststroke (B)
1    Jacob Rubado JC 1:19.90 -6
2    Connor Finney JC 1:20.66 -4
3    Logan Thompson Bel 1:43.51 -3
100 yd backstroke (B)
1    Dylan Vikory JC 1:24.49 -3
2    Chance Griffith JC 1:27.52 -2
3    Ryan Varney Bel 1:57.67 -1
4    Ian Hager Bel 2:12.39 -
5    Ryan Finney JC 1:19.98 -6
6    Nathaniel Nadrendrakumar JC 1:23.71 -4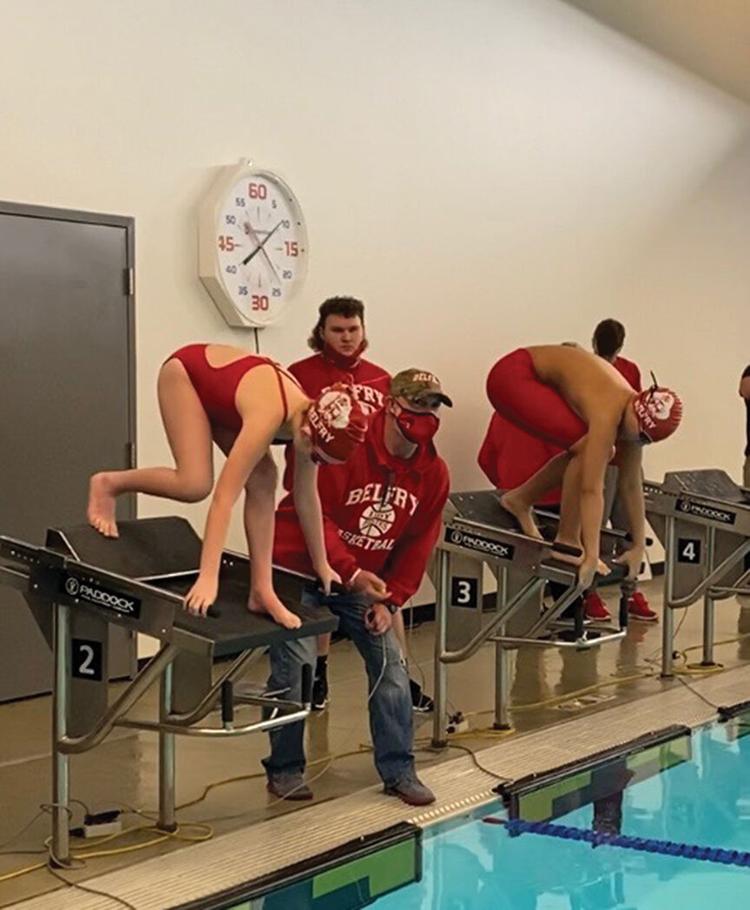 200 yd freestyle (G)
1    Raina Burchett JC 2:59.46 -6
100 yd freestyle (G)
1    Kenadie Castle JC 1:26.29
2    Abby Hatfield Bel 1:51.37
3    Marielle Restar Bel 1:55.03
4    Cassidy Ramey JC 1:55.27
5    Mylah Caudill Bel DNF
100 yd backstroke (G)
1    Victoria Dotson Bel 2:26.27
3. Mylah Caudill Bel DNS
50 yd freestyle (G)
1    Raina Burchett JC 34.05 -6
2    Kenadie Castle JC 37.64 -4
3    Cassidy Ramey JC 38.17 -3
4    Mylah Caudill Bel 41.12 -2
5    Zoey Caudill Bel 42.62 -1
6    Abby Hatfield Bel 47.01
7    Natalie Damron JC 47.53
8    Marielle Restar Bel 47.99
9    Victoria Dotson Bel 57.35
100 yd breaststroke (G)
1    Natalie Damron JC 2:13.54 -6
2    Victoria Dotson Bel 2:21.72 -4
3    Marielle Restar Bel 2:42.98 -3
Girls Score
JC -33
Bel - 23