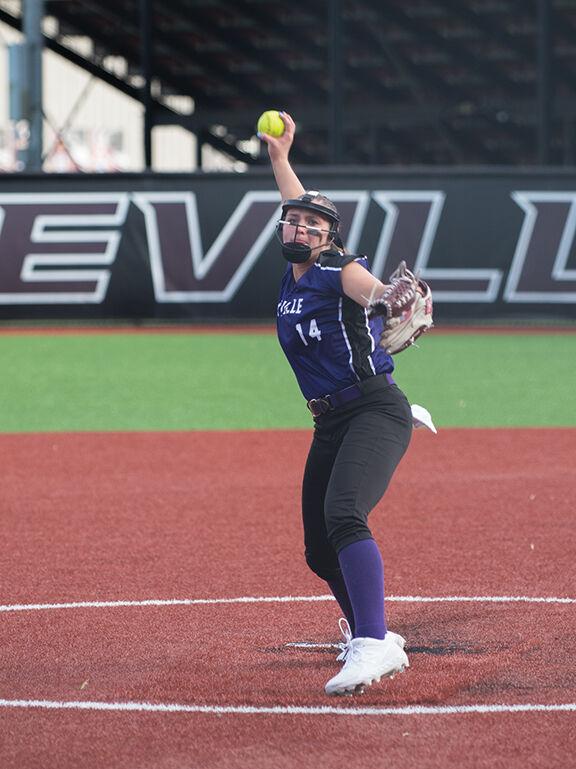 With a few of their starters out and competing for and winning a UCA National High School Cheerleading Championship, the rest of the Pikeville softball team traveled to Owensboro and was looking to make a run at some championship gold of its own.
The Lady Panthers came up short as they finished the All "A" Classic state tournament 1-2. Pikeville didn't make it out of Pool Play.
Raceland 6,
Pikeville 1
The Lady Panthers just couldn't muster enough offense to give Emily Ford a chance to pick up the win on the mound.
Pikeville gave up three earned runs and three unearned runs in the opening game of the All "A" Classic state tournament as the Lady Panthers fell to the Lady Rams.
Pikeville picked up three hits during the game. Samatha Chaney went two for two with a double and she scored a run. Brae Ward followed with an RBI single.
Ford suffered the loss on the mound. She went four innings and gave up six runs (three earned) on six hits with six strikeouts.
Pikeville 7,
Hickman County 6
Saturday night heading into Sunday morning, Pikeville wrapped up the first day of the All "A" Classic as Bre Ward came up with an walk-off hit to give the Lady Panthers a 7-6 win over Hickman County.
Pikeville gave Emily Ford plenty of offensive help in the second gave as Pikeville came away with the win.
Ford earned the win as she threw four innings of work and gave up six runs (three runs) on six hits, while striking out four batters.
Ford led the way for the Lady Panthers at the plate as she hit a two-run home run. Ford now has seven homers on the season.
Shana Ray was two for two with two RBIs to lead Pikeville. Olivia Hall went two for three with an RBI. Ward singled and drove home the game-winning run. Kelcie Adams and Samantha Chaney each also singled in the win.
Bethlehem 3,
Pikeville 2
Ford had another big day on the mound and at the plate Sunday morning, but Pikeville couldn't find a way to knock off Bethlehem.
The Lady Panthers fell 3-2 to Bethlehem and finished its run in the All "A" Classic state tournament.
At the plate, Ford was two for three with an RBI.
On the mound, Ford threw five and 2/3 innings. She gave up three runs (one earned) on eight hits, while striking out 10 batters.
Isabelle Rose and Shana Ray also singled for the Lady Panthers.
Pikeville could only muster four hits on the day.
Pikeville (14-7) is scheduled to host Pike Central at 6:00 p.m. Tuesday night.