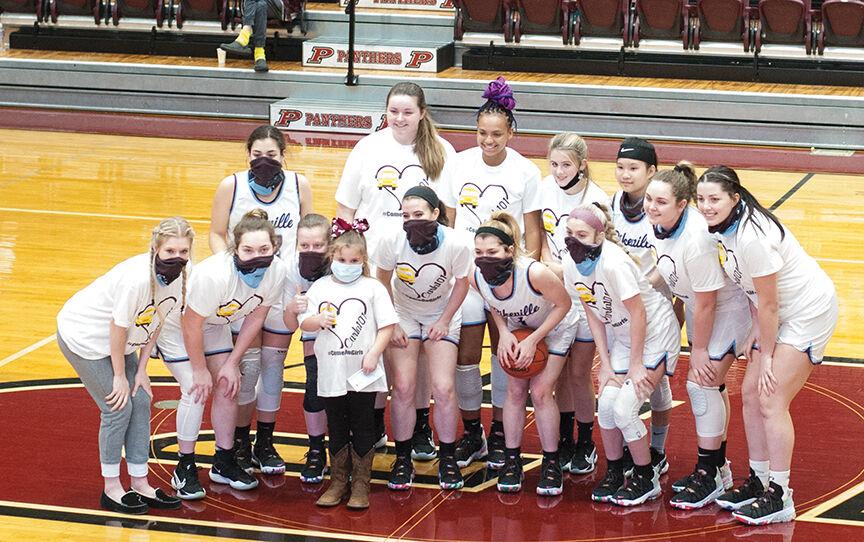 It was Carla's night.
And Pikeville put on a show as the Lady Panthers rolled to an 82-29 win over East Ridge in 59th District action.
The Lady Panthers honored longtime cook and bus driver Carla Fields Monday night against East Ridge and had a fundraiser for Carla's Memorial Scholarship fund.
Trinity Rowe opened the game with a three.
East Ridge's Leah Wells answered by splitting a pair of free throws.
Rowe answered by hitting another three.
East Ridge's Sylvia Ratliff answered with a three of her own to cut the lead to 6-4 with 4:39 left.
Then Rowe hit another three.
Pikeville held a 22-12 lead at the end of the first quarter.
Rowe scored 11 of her game-high 25 points. Leighan Jackson followed with 16 points and five rebounds. Whited added 11 points. Makenzie Maynard finished with nine points and seven rebounds.
Rowe opened the second with a steal and a basket to push the lead to 24-123.
Wells split a pair of free throws with 7:08 left.
After that, Pikeville answered with a 16-0 run to push the lead to 40-13.
East Ridge's Breanna Taylor stopped the bleeding with a basket at the 2:18 mark of the second quarter.
Pikeville finished the first half on a 7-0 run to take a 47-15 halftime lead.
The Lady Panthers out scored East Ridge 25-3 in the second.
Ratliff led East Ridge with nine points. Wells followed with seven.
Pikeville (19-5) was scheduled to host Letcher Central Thursday night and wrap up regular season play Friday night at Knott Central at 7:30 p.m.
East Ridge (3-18) was scheduled to wrap up regular season play Wednesday night against Betsy Layne.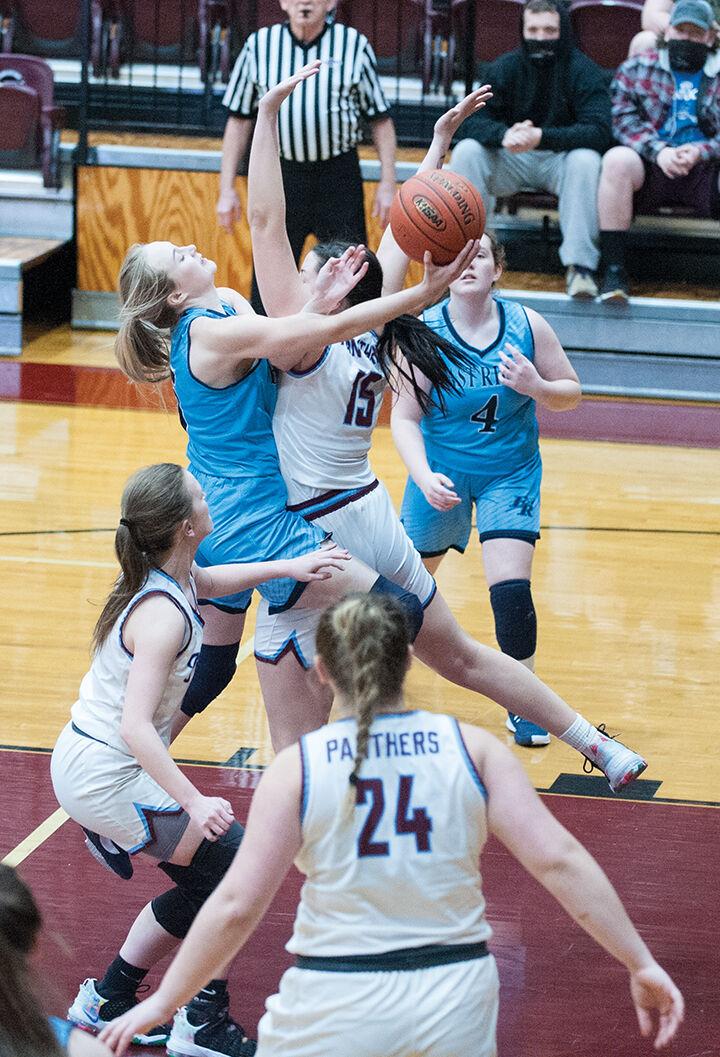 Pikeville and East Ridge will square off again next Wednesday at 6:00 p.m. in the opening round of the 59th District Tournament at Pikeville.
Scoring
Pikeville — Trinity Rowe 25, Leighan Jackson 16, Kristen Whited 11, Mackenzie Maynard 9, Kylie Hall 6, Rylee Theiss 6, Emma Ratliff 4, Larren Collins 3, Allison Atkins 2.
East Ridge — Sylvia Ratliff 9, Leah Wells 7, Haleigh Damron 4, Makenzie Maynard 3, Lauren Mann 2, Breanna Taylor 2, Jasmine Easterling 2.