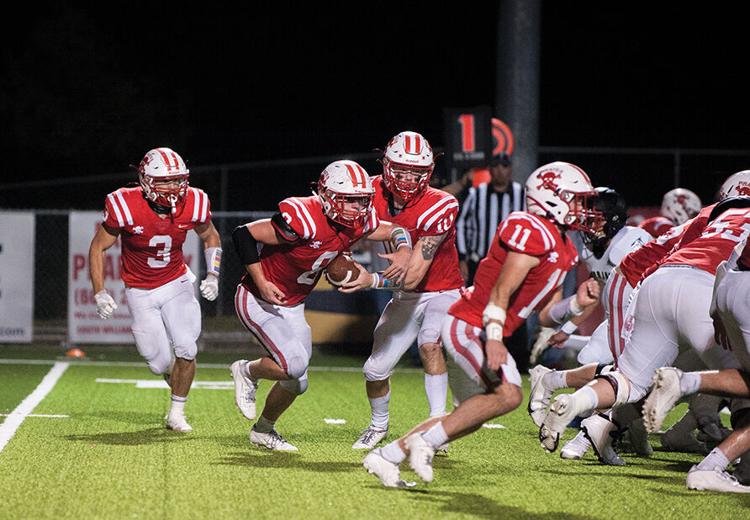 Belfry didn't come away with the exact outcome that the Pirates wanted Friday night, but they did grow up a lot on the field against North Hardin.
The Pirates fell 21-20 in a hard hitting physical contest Friday night against one of the top teams in Class 6A this season.
"I'm really proud of our guys," Belfry coach Philip Haywood said. "We did everything, but win the game. And sometimes it comes down to little things. Our special teams gave up a run back to the 30 and they got one score on a 30-yard drive. Then we missed an extra-point and they made theirs, so that's what it kind of came down to. We're better. We've improved a lot. I felt that this was going to be a good test for us and it was. I wish that we'd have won, it would've been a lot better, but sometimes you have to learn through adversity and grow one way or another. It's probably easier to grow through success, but at the same time, you grow by playing the game. I told our kids that before the game, I said, 'We're going to grow tonight.' A couple of weeks ago, I don't know how much we grew in two weeks, but in practice we did. Tonight, we had an opponent where we could grow and I though our kids rose up and played really hard. They're still making mistakes and kind of feeling their way through who can do what and those kind of things. Overall, I was pleased with how hard our kids played and how much we've improved over two or three weeks."
Belfry did things a little different than usual.
The Pirates put star running back Isaac Dixon at the fullback spot and brought in Brad Lowe and other blockers for him on offense.
Quarterback Brett Coleman also stepped up and had a huge game for the Pirates. Coleman scored all three of the Pirate TDs on the night.
Belfry got on the scoreboard first.
The game was scoreless after the first quarter of play.
Coleman scored with 9:19 left in the first half to take a 7-0 lead.
North Hardin answered on its next possession. Trojan running back and University of Kentucky commit Lavell Wright scored to cap off a long drive and tie the game up at 7-7 with 4:52 left in the first half.
The game was tied at 7-7 going into the half.
Belfry got the ball to open the second half of play. The Pirates put together a methodical long drive. Coleman capped the drive off with his second rushing TD of the game. He scored on a 15-yard run with 3:02 left in the third quarter.
North Hardin answered on its next drive. Quarterback Manie Wimberly scored on a dive with 11:28 left to play in the game to tie the game up at 14-14.
Belfry once again, put together a long sustained drive. The Pirates scored with 3:44 left to play as Coleman rushed for his third TD of the game.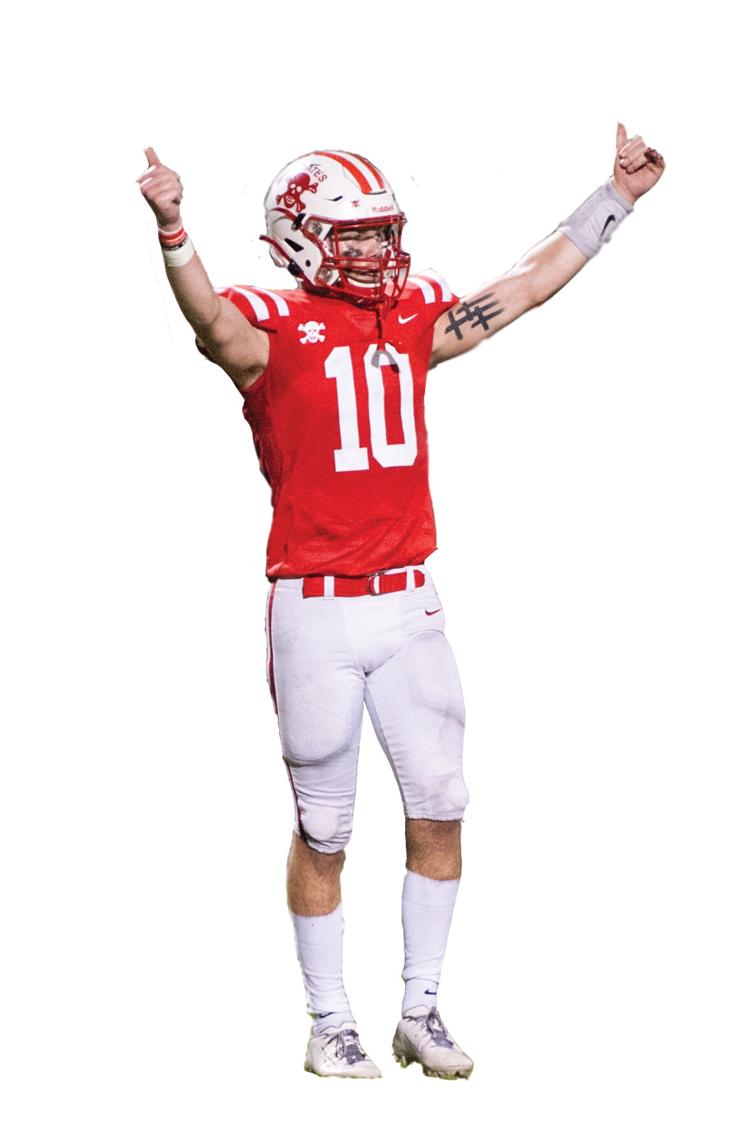 On the extra-point attempt, the snap was bad and the Pirates had to try and run it in for two. The Trojans snuffed the run out, but Belfry held a 20-14 lead with just 3:44 left to play.
"We've said all season that we have to get him (Brett Coleman) more involved in the run game," Haywood said. "He's a good back and he runs hard and he picks his holes well. We had a little scheme that we thought would work against them, moving Issac (Dixon) back to what we call the F (fullback position). We used some bigger blockers. We didn't have, but two or three plays, but they were effective. I'm sure we'll build on that over the future and still be able to do some of our other things. We're still a little limited right now offensively, but I feel over a period of time we'll get better. We have a couple of guys hurt and hopefully, will be back in a week or two defensively and that's going to help us too. We're a work in progress, but we're coming along."
North Hardin had one final drive. The Trojans had a couple of big runs and a big fourth down catch to keep the drive alive. With just 28 seconds left, Wright scored on a 15 yard catch from Wimberly to tie the game up at 20-20. The Trojans' extra-point kick was good as they escaped Belfry with the 21-20 win.
"I thought that our kids played hard (on defense)," Haywood said. "I thought they hurt us running the ball more than they did throwing, but they completed key passes. We are young on our front seven. They're basically all new guys except Brad Lowe. We're learning. We played harder and better against a better team tonight defensively than we have all year, so I'm pleased with our kids."
Belfry (3-2) is scheduled to be back in Class 3A District 8 action next week. The Pirates are scheduled to visit Lawrence County at 7:30 p.m.