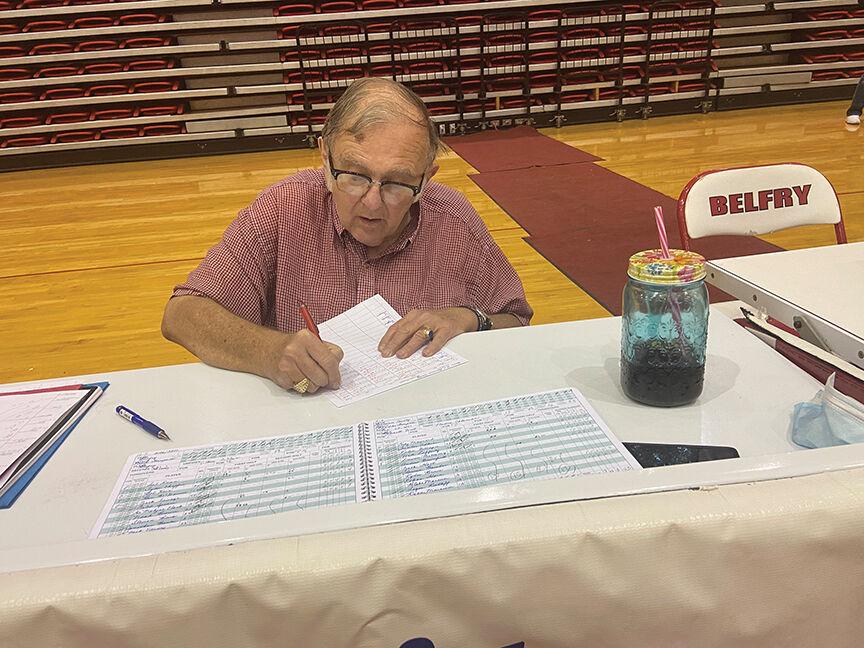 Thursday's double-header at Belfry was a milestone for one Pirate.
Legendary score keeper Bennett West has been a staple in Belfry athletics for last 43 years and Thursday's double-header was his 3,800th career game keeping book across all sports for the Pirates.
"This is my 3,800th game across all sports," West said. "I do basketball, baseball, soccer and if all possible, football, volleyball and softball. This is my 43rd year.
West is the best in the business.
West keeps track of each game by writing the number of games for each sport and overall on the top of his scoring book.
He oftentimes will say what the Pirates shot from the field and then tell you the percentage and then pull out a calculator and tell you to check it.
He's always right.
He has been a staple in the region as he has been the official score keeper at the 15th Region basketball tournament for years now. He is usually the official scoring of the 60th District Tournament as well.
Congratulations Bennett West. He's a true 15th Region legend.